Music Lab
"We're Open" Business Features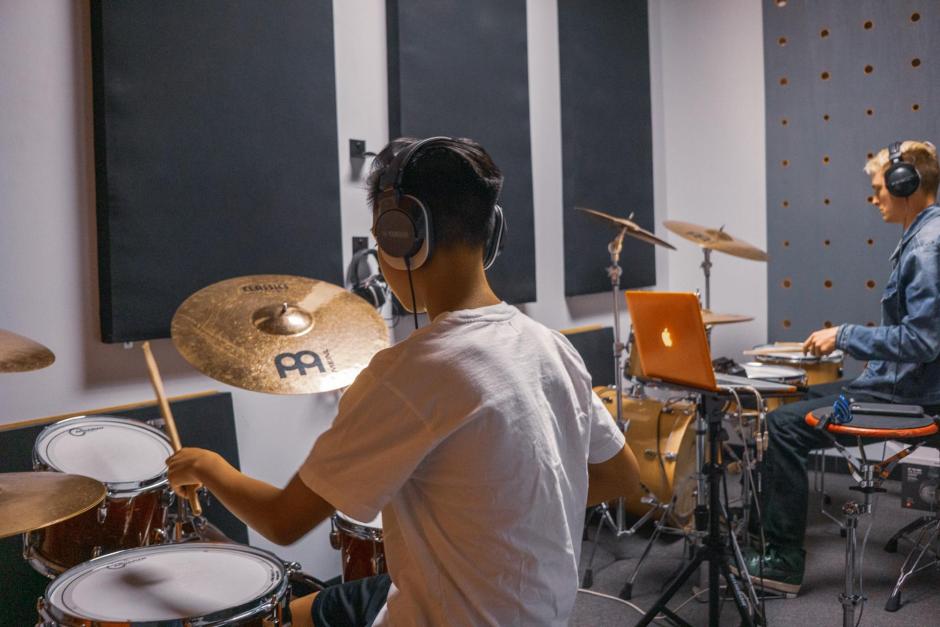 Music Lab offers lessons for all ages and all kinds of instruments—drums, piano, bass guitar, acoustic and electric guitar, voice, trumpet, and violin—taught by university-educated or experienced musicians. Music Lab stopped in-person operations when the stay-at-home order was enacted and moved to online video lessons. It purchased top-of-the-line microphones and updated internet speed and interfaces in order to be able to hold the same quality instruction. Music Lab was authorized to reopen on June 1 and is still allowed to hold in-person services with increased sanitation measures, according to the Placer Business Resource Center. Many students are still making use of online lessons.
"A huge thank you to the current students for sticking with us and letting us know in the beginning that even if we couldn't hold lessons that they would still pay tuition. We definitely felt the love, and it motivated us to keep going and helped us to carry on," owner and instructor Oleg Klimkiv said. Hand sanitizer is available before and after every lesson, and every instructor and student must wear a mask unless their instruments do not allow for it (trumpet, voice, etc). The music rooms are more than twice the size required to maintain six feet of social distancing. Parents who choose to stay during their child's lesson are asked to stay outside to keep the number of people in the building under 10 people.
Music Lab is currently waiving the $50 registration fee for new students.
Current business hours: Generally 2-8 p.m. Monday through Friday and 9 a.m. to 3 p.m. on Saturday, but varies by appointment
Future expectations: Music Lab expects that some students will continue with online lessons far into the future. Being able to take the same quality lesson through Zoom while on a trip, or simply driving to the studio half as often, is convenient for many.
Location: 2164 Sunset Blvd,#201
Website: rocklin.musiclab.co
Phone: (916) 773-3786