Menchie's Frozen Yogurt
"We're Open" Business Features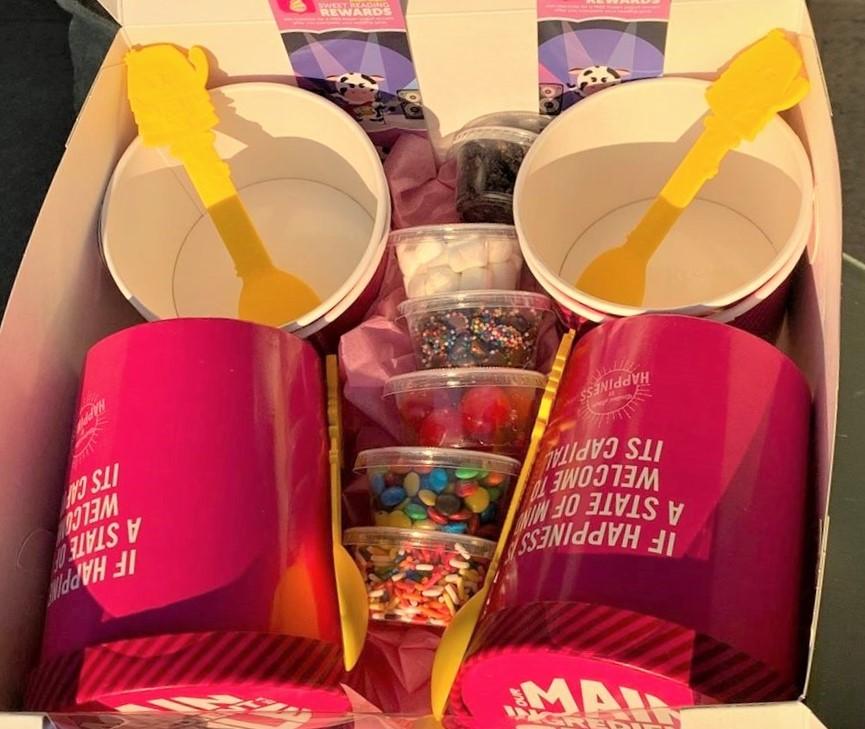 Menchie's Frozen Yogurt, located in Rocklin Commons, has been providing locals with frozen yogurt, toppings, fro-yo cakes, and catering for community events for over five years. The shop always has a wide variety of flavors and toppings to choose from. Menchie's offers a Smile in a Box package, which includes two 32-ounce cartons of frozen yogurt, five toppings, four cups and spoons for $24.99. Also included are two bookmarks for children. Children who read 10 books and write down their titles can bring the bookmarks in to redeem a free cup of frozen yogurt. Delivery for the Smile in a Box is available for customers who live in a 30-minute radius.
"We really appreciate the support of the community. We have missed our times at schools and fundraisers, but we look forward to getting back to these events and the community soon," owner Stacey Cordova said. Customers are still able to create their frozen yogurt cups as they like; they are given hand sanitizer and a pair of gloves upon entry to reduce the transfer of germs in the shop. All toppings are sealed or covered prior to use. Outdoor patio dining is available.
Current business hours: 1-10 p.m. every day
Future expectations: Menchie's expects customers wanting a sweet way to cool off will make use of their many delivery options.