March 12 City Council Meeting Update
City Council Approves New Adventure Park Operator, Reviews PD Annual Report, Stresses Importance of Inclusion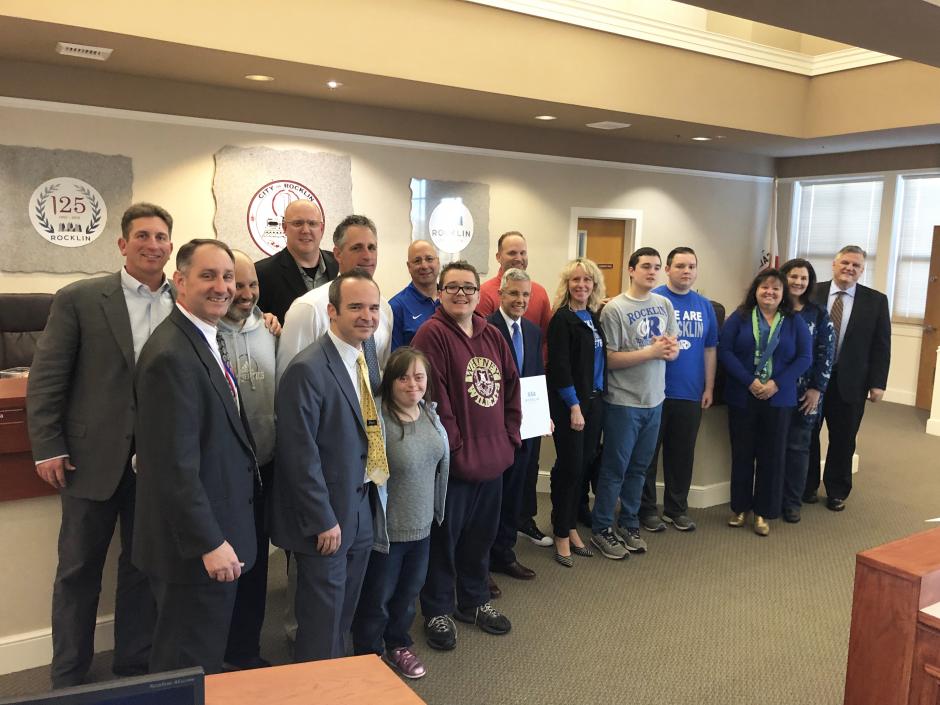 The approval of a new operations contract for Quarry Park Adventures was the focus of discussion at the March 12 City Council meeting. A report on Rocklin Police Department statistics from the past year was also reviewed, and a special resolution was made recognizing March 21 as World Down Syndrome Day, among other items.
Quarry Park Adventures Set to Open this Spring
The City formally entered into an agreement with Adventure Operations, LLC, an affiliate of Bonsai Design, LLC, as the new operator of Quarry Park Adventures on March 12. Bonsai Design built Quarry Park Adventures so the company is familiar with the Park and with the City.
The contract requires Adventure Operations and the City split revenues 50-50 and for the park to be open seven days a week. The terms also include $300,000 in startup costs and additional money to be set aside in a reimbursable contingency fund. Previously sold pre-paid tickets, season passes and gift cards will be honored.
An opening date for the park will be announced when it is finalized.
Annual Police Report Shows a Decrease in Crime
Rocklin Police Department Crime Analyst Shawn Baird outlined statistics that show Rocklin continues to be not only one of the safest cities in the region, but in the entire state. This distinction is made possible by of the hard work of police personnel, public safety volunteers, other city departments, and the collaborative involvement of our residents and business community.
The annual report showed an overall decrease in Rocklin crime compared to the last several years, with reported crimes declining from 1,219 in 2017, to 1,010 in 2018, a decrease of 3.8 percent. Violent crime and property crime each decreased 17 percent, respectively.
"Residents and visitors to our city deserve to be very proud of this police department and the staff who work with our community to maintain Rocklin as a premiere, safe, destination city," Police Chief Chad Butler stated in a message opening the report.
The complete annual report can be found here.
World Down Syndrome Day Resolution
A resolution and special presentation was made by City Council on March 12 to have Rocklin join the United Nations and people around the globe in recognition of World Down Syndrome Day on March 21, 2019.
World Down Syndrome Day was created to celebrate the lives of people with Down syndrome and to make sure they have the same freedoms and opportunities as everyone else.
"We all face challenges, but as a community, we can work together to help each person reach their fullest potential and contribute to society using their own unique skills and talents," Rocklin Mayor Joe Patterson said.
The Rocklin Unified School District was also recognized for their strides to assist students with Down syndrome by integrating them into the classroom and supporting innovative programs such as Unified Sports, where people with and without disabilities compete on the same team.
For information on all the items covered at the March 12 City Council Meeting, including a full video of the proceedings, visit the agendas and minutes page.