Jing Jing's Chinese Cuisine
"We're Open" Business Features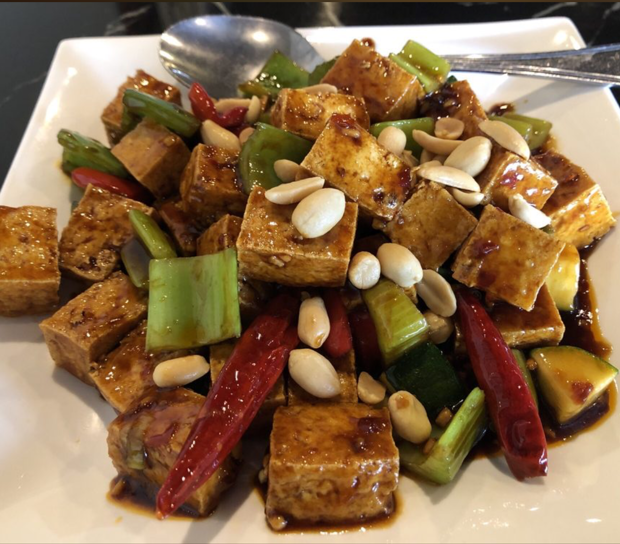 Jing Jing's Chinese Cuisine is a family-owned and operated Chinese restaurant located in the Sierra Meadows Plaza for over four years. The restaurant closed for a month in March but reopened in April with reduced hours. It now operates on takeout of a number of popular Chinese dishes, including pork fried rice, honey walnut shrimp, Mongolian beef, and kung pao tofu (pictured). Jing Jing's offers two types of full course family dinners for takeout, both with your choice of soup. These dinners feed 2-5 people, depending on the dinner option.
"We are so grateful for the community support. Safety is our number one priority, and we're doing what we can to make sure you can still have a freshly prepared and flavorful meal on your table," owner David Zheng said. Customers can order Jing Jing's by phone (preferred method, though third-party delivery services are available) and pick up their meals at the door. The restaurant has set up a takeout table near the front to allow customers and delivery drivers to pick up orders without going far inside the building.
Current business hours: 3-8 p.m. every day
Future expectations: Jing Jing's continues to take every precaution in servicing its customers and will continue providing takeout as long as is needed.