Hi-Tones Record Store
"We're Open" Business Features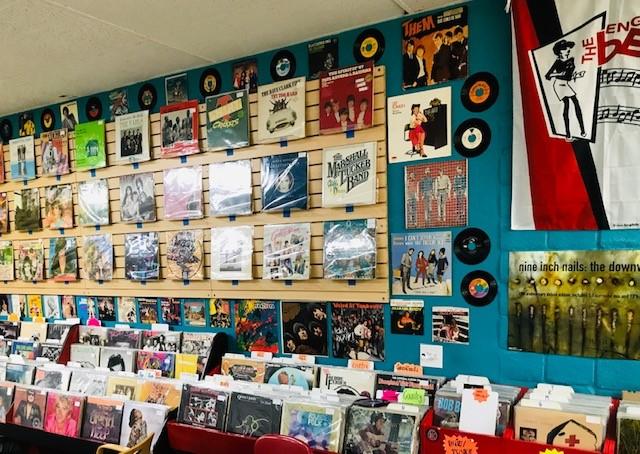 The City would like to welcome a new business to Rocklin: Hi-Tones Record Store sells new and used vinyl records, CDs, DVDs, comics, and collectible music memorabilia. The store celebrated its first open day in Rocklin last Thursday after making the move from Roseville.
Hi-Tones' online sales have increased in the last few months due to the physical shop being closed. The business has a commitment to customer service shown in the way it started delivering vinyl to local porches by hand—both to protect the fragile records from the heat and to reduce shipping times so customers could enjoy their purchases sooner.
"We want to give a shout-out to all who support us. We have loyal customers, and we are excited to welcome them into our new location," the owner, Tim, said.
The new location better allows for social distancing in a wider retail space. The business is currently operating by appointment only, and appointments can be made online at Hi-Tones' Facebook page. Masks and social distancing are required when browsing the store, and employees are sanitizing high-touch surfaces between each shopper. Hi-Tones accepts both cash and credit card.
Current business hours: 11 a.m. to 4 p.m. on Friday and Saturday
Future expectations: Hi-Tones is hoping to increase its hours and the days it's open in the coming months.
Location: 3101 Sunset Blvd, Suite 2A
Website: hitonesrecordstore.com
Phone: (916) 864-3386