Dogtopia
We're Open Business Features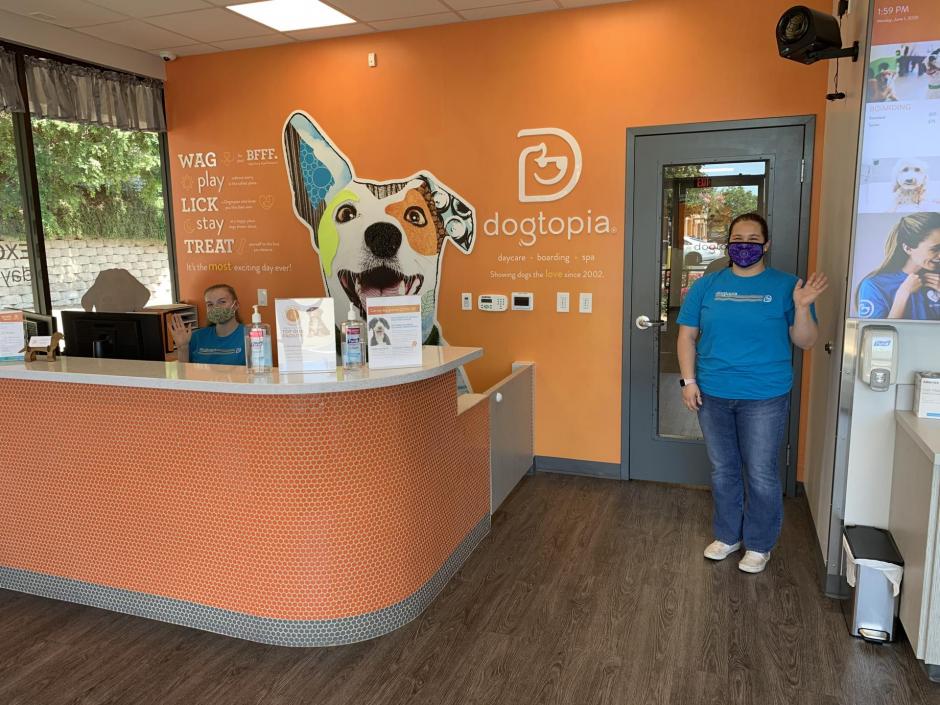 Dogtopia of Rocklin offers daycare, overnight boarding, and spa and grooming services for dogs. Since opening in Rocklin last July, the business gained plenty of pet parents that use them for daycare while at work or for overnight boarding when going on vacations. When the coronavirus hit, people began working from home and cancelled their vacations. Dogtopia closed for two months from March 19 to May 19 and lost all of its regular vacation-based boarding, though boarding is expected to bounce back as people begin to travel again.
"We have been blown away by the support of our local community! There has already been a great response and turnout since we reopened May 19. We have very loyal pet parents, and we are looking forward to being able to continue to serve them," owner Diane Foos said. Dogtopia has the highest health and safety standards in the industry, including twice-daily sanitation with dog-safe cleaning products. All employees social distance and wear masks when in the same room. Additionally, pet parents are able to use concierge curbside drop off and pick up through the Dogtopia app. Select your estimated arrival time, and employees will come out of the store to deliver or retrieve your dog, all without ever leaving your vehicle.
Current business hours: 7 a.m. to 6:30 p.m. Monday-Friday, dog playtime from 9 a.m. to 5 p.m. Monday-Friday
Future expectations: Dogtopia is hoping to increase their hours for playtime in the next couple of weeks, and by July, they are expecting to increase their hours to include services on Saturdays as well. They expect to see a lot more puppies requiring services due to the large number of "pandemic puppy" adoptions nationwide during the quarantine.