Determine if Permit is Required
The Residential Permit Process - Step 2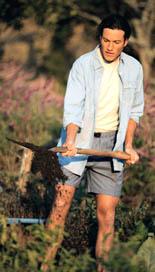 When is a Residential Building Permit Required?
According to State code, no building or structure regulated by the State code shall be erected, constructed, enlarged, altered, repaired, moved, improved, converted or demolished unless a separate permit for each building or structure has first been obtained.
A building permit is required for most types of residential construction including, but not limited to the following:
Additions
Alterations
Demolitions
Electrical Upgrades/Outlets
Fireplace/Wood stove Inserts
Gas Lines/Water Heaters/Plumbing Fixtures
HVAC (heating, venting, air conditioning)/ Fan /Hood/ Air Conditioning
New Residential Construction
Patio Covers/Decks
Patio Enclosures/Sunrooms
Pools/Spas/Fish Ponds
Remodels
Re-Roofing/Re-Siding
Retaining Walls
Solar Panels
Sheds
Are there any exceptions* for residential projects?
A building permit may not be required for the following residential projects:
One-story detached accessory structures used as tool and storage sheds, playhouses, and similar uses, provided the floor area is not greater than 120 square feet.
Fences not over 7 feet high.
Retaining walls that are not over 4 feet in height measured from the bottom of the footing to the top of the wall, unless supporting a surcharge.
Water tanks supported directly upon grade if the capacity does not exceed 5,000 gallons and the ratio of height to diameter or width does not exceed 2 to 1.
Sidewalks and driveways not more than 30 inches above adjacent grade and not over any basement or story below and are not part of an accessible route. (This type of work may however require an encroachment permit from Public Services. Please contact them at 916.625.5500 for further details.)
Painting, papering, tiling, carpeting, cabinets, counter tops, and similar finish work.
Window awnings supported by an exterior wall that does not project more than 54 inches from the exterior wall and does not require additional support, Group R-3 (single family residential) and U (private garage or utility buildings) occupancies.
Prefabricated swimming pools accessory to a Group R-3 (single family residential) occupancy that are less than 24 inches deep, are not greater than 5,000 gallons, and are installed entirely above ground.
Swings and other playground equipment accessory to detached one-and two-family dwellings.
Decks not exceeding 200 square feet in area, that are not more than 30 inches above grade at any point, are not attached to a dwelling and do not serve exit doors required by code.
*Unless otherwise exempted, separate plumbing, electrical, and mechanical permits will be required for the above-exempted items.
Exemption from the permit requirements of this code shall not be deemed to grant authorization for any work to be done in any manner in violation of the provisions of this code or any other laws or ordinances of this jurisdiction.
Whether or not my project requires a building permit, is there any other City department I might need to contact regarding my project?
Yes. You should determine if there are any special development conditions for your project. Please contact the Building Division at 916.625.5120 for general information. In some cases, you may need to contact individual divisions.
If I determine my project requires a permit, what forms and plans do I need to submit to the Building Division?
Please see the Residential Projects page for details on which forms and plans to submit.
Is a plan check deposit required when I submit my plans?
Yes — a plan check deposit will be required for all residential projects at the time of submittal. Plan Check Deposit Schedule
Do the plans and calculations need to be signed?
Yes, plans and calculations need the designer's original, permanent signature (also called a "wet" signature).
Where do I submit my forms and plans?
(Please note that forms are provided for your convenience.Original signatures are required to obtain a permit. Please do not fax.)
Building Division
City Hall, 1st Floor
3970 Rocklin Road
Rocklin, CA 95677
After I submit for a permit, what happens next?
Staff will review your project to ensure that you project meets minimum life safety requirements and is in compliance with the City of Rocklin zoning ordinance and development standards. Please see the Project Review/Project Approval page.