The Curry Leaves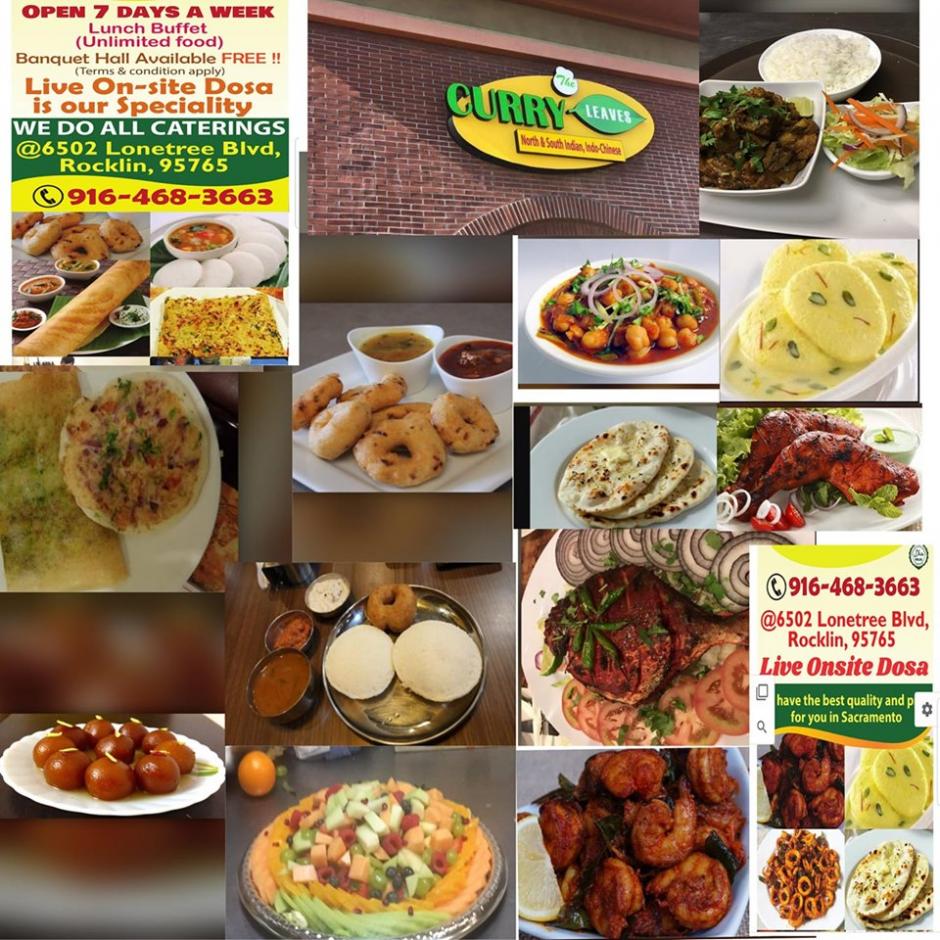 The Curry Leaves is a family-style restaurant offering authentic South/North Indian and Chinese cuisine at 6502 Lonetree Blvd. You can either dine-in, take-out, or cater your choice of vegetarian and non-vegetarian dishes.

Each meal is cooked fresh, using the best quality ingredients available in the market. Meat served is halal. Some traditional ingredients have been imported from India to capture natural flavors, and an emphasis has been placed on different colors and textures. Curry Leaves recognizes that no two palates are the same, and so dishes vary from being mildly spiced to extremely spicy.

The restaurant also serves a lunch buffet with over 30 items everyday from 11 a.m. to 3 p.m. and a dosa buffet once a week!
The restaurant is located at 6502 Lonetree Blvd.
Phone: (916) 468-3663
Web: Facebook.com