Current Traffic Alerts
Light Pole Replacement at Springview Dr. & Sunset Blvd.
A portion of the southbound lane of Sunset Blvd at the Springview Drive intersection will be closed on the night of Friday, January 15. Light pole fixtures will be replaced by PG&E.
| | |
| --- | --- |
| Start Date | Jan 15 |
| End Date | Jan 15 |
| Type of Alert | Lane Closure |
| Reason | Light pole replacement |
| Time of Day | 10 p.m. to 6 a.m. |
| Project Lead | Foreman Jason Miller – 530-537-4542 |
| Notes | |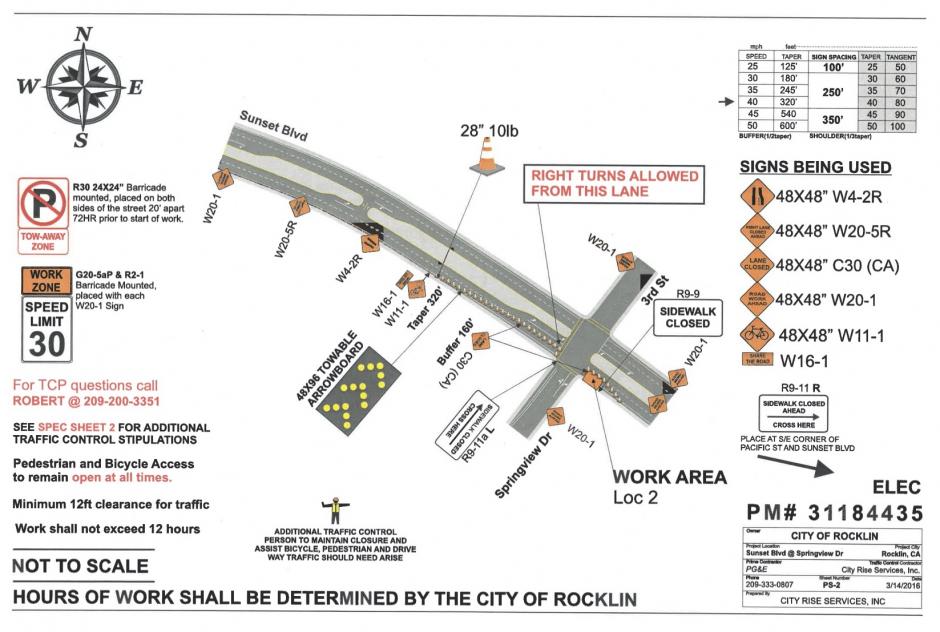 Breen Area Resurfacing – Postponed to Spring 2021
Road resurfacing in the Breen School area has been postponed until the spring 2021 season. This project is not complete and all resurfacing work in the area will be redone next year.
Intermountain and the City of Rocklin are working to establish next steps. Residents will be notified after plans are finalized and will receive alerts at least 48 hours in advance of any work scheduled in the future.
The City and contractor Intermountain apologize for the inconvenience these issues may have caused. Inquiries can be directed to Intermountain at 916-647-8400. Please ask to speak to Dylan or Santiago.
Read the full letter here: Intermoutain Letter to Residents