Current Traffic Alerts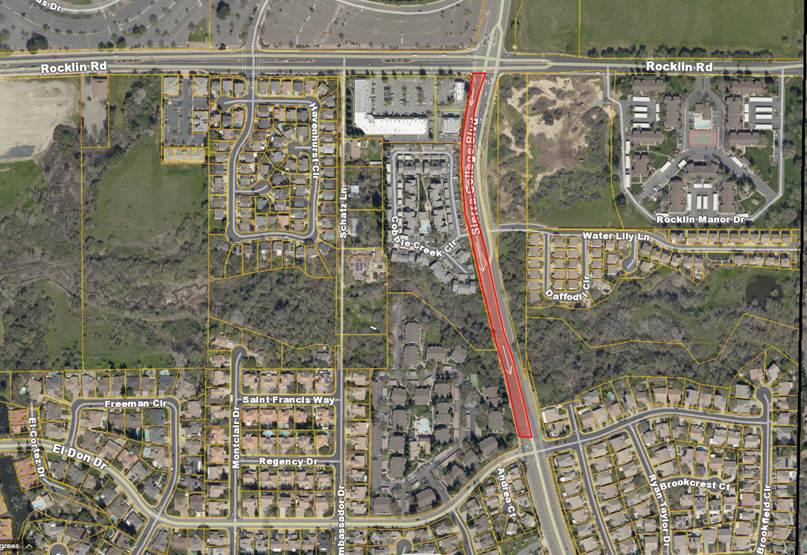 Rocklin Rd. Lane Realignment
A turning lane will be constructed on the north side of Rocklin Rd. from the WB I-80 off ramp to Granite Dr. near 4395 Rocklin Rd.
The turning lane will create a smoother flow of traffic across the intersection.
The #2 lane from Granite Dr to Rocklin Rd will be closed during night construction on Friday, June 5 at 8 p.m. until Tuesday, June 16 at 3 a.m.
Start Date
Friday, June 5
End Date
Tuesday, June 16
Lane Closure
North side of Rocklin Rd. from the WB I-80 off ramp to Granite Dr. near 4395 Rocklin Rd.
Reason
Turning Lane Extension
Time of Day
7 a.m. to 5 p.m.
Project Lead
City of Rocklin
Notes

Construction of Pavement, sidewalk, curb, and gutter for a portion of the north side of Rocklin Road along 4395 Rocklin Road.

Adjusts the alignment of westbound Rocklin Rd. between the West bound I-80 freeway off ramp and Granite drive (see attached)

If you have any questions or concerns regarding this project, you may contact: Keith Jukes, City of Rocklin Associate Civil Engineer
Phone: (916) 625-5511 Email: keith.jukes@rocklin.ca.us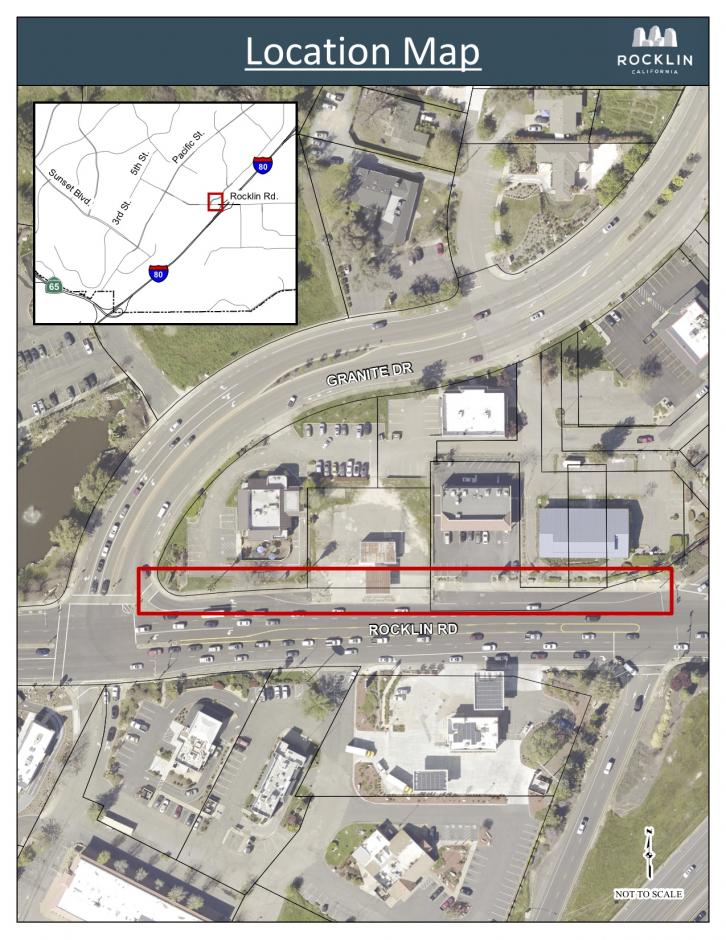 Sierra Meadows and Quarry Ridge Pavement Preservation Project
Portions of the Sierra Meadows and Quarry Ridge Estates will have a pavement preservation treatment installed that will help significantly extend the life of asphalt streets in early June. The benefits of properly maintained streets include higher property values, a smoother/safer ride, and reduced costs to the community by prolonging the need for replacement.
Start Date
June 1
End Date
June 4

Street Closures (see map)

June 1: Greenbrae Ct, Greenbrae Rd to previously completed portion before Barrington Hills Dr, the southernmost portion of Brookshire Dr to Bedford Ct, Bedford Ct, and Laurelwood Ct to Tamarack Ct

June 2: Barrington Hills Dr to Barrington Ct, Barrington Ct, the northernmost portion of Brookshire Dr to Saxony Dr, Lupino Ct, Manzanita Dr, and Filaree Ct

June 3: Mountain Springs Dr from Greenbrae Rd to the undeveloped street, Saxony Dr to Brookshire Dr, Brookshire Dr to Bedford Ct, Tamarack Dr from Sierra Meadows Dr to Laurelwood Ct, and Tiffany Ct

June 4: Bradbury Ct, Monument Springs Dr to Barrington Hills Dr from Barrington Ct, Buckeye Dr, Buckeye Ct, Tamarack Dr from Buckeye Dr to Red Bud Dr, and the northernmost portion of Red Bud Dr

Reason
Pavement preservation
Time of Day
7:00 AM on each day of construction and for 24 hours after completion
Notes

Have all outside water (sprinklers, hose, etc) turned off for 24 hours before and after the road closure and during the road closure. Do not drive on the closed road, which is still curing and will cause damage to your vehicle and the road.
For more information, visit the project website at https://ha5roads.com/rocklin/.