CrossFit Echelon
"We're Open" Business Features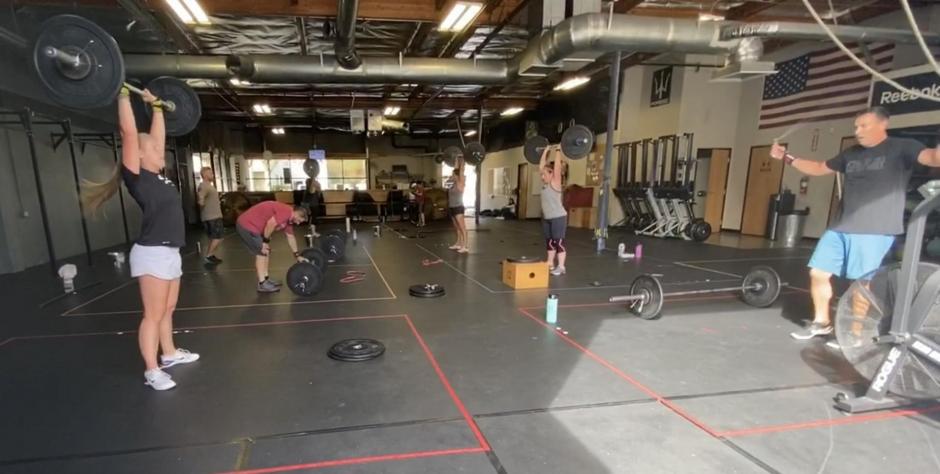 CrossFit Echelon is a coaching company that helps busy people get the most out of the time they have to invest in their health and fitness. Since March 2011, the gym has practiced the CrossFit methodology by providing professional, collegiate-level coaching in a meaningful and challenging environment. The program is designed for universal scalability, making it doable for those facing an injury, people new to working out, or experienced lifters. In addition to the standard class hours, there are also openings for personal training, movement rehabilitation, and nutrition counseling to incorporate all aspects of health.

"As coaches, we are normally the ones who try to pull the best out of people, but in the last three months, we have been encouraged to dig deep and give it our all—and I am forever thankful for that," owner Adam Downing said. CrossFit Echelon shifted to an online format by integrating park workouts for members and their households at the beginning of the outbreak, and now is back to meeting in their building with the doors open and air flowing. It has distanced out its "bullpen" and dedicated 200 square feet of workout space for each person in class. Each athlete cleans their own space with the industry standard in germ killers to ensure nothing is left behind.
Current business hours: 33 class hours at varying times; check website for details
Future expectations: CrossFit Echelon will shift if needed in coming months to continue to meet the local guidelines regarding social interactions while taking care of the fitness needs of the community.