City Council Candidate Filing Open Now
General and Special Municipal Election Nov. 8, 2022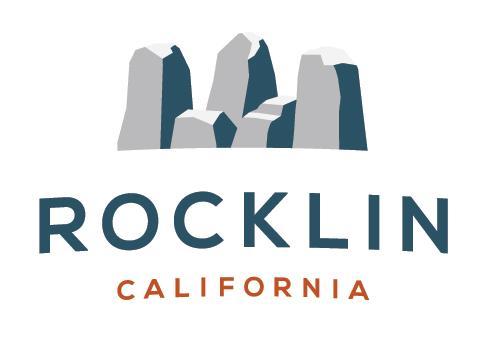 The next General Municipal Election for the City of Rocklin will be held on November 8, 2022, to fill two seats on the Rocklin City Council to serve four-year terms, and a Special Municipal Election to fill one vacant seat for a two-year term. The City of Rocklin has no term limits. City Council candidates must be 18 years of age, a citizen of the United States, and a registered voter residing within the City limits at the time the Nomination Paper is issued.
Nomination papers are available at the City Clerk's office, located at 3970 Rocklin Road, Monday through Friday, from 8 a.m. to 4 p.m. beginning July 18, 2022, through August 12, 2022. If an incumbent does not file by August 12th, the period is extended five additional days to August 17, 2022.
Persons interested in obtaining City Council nomination papers are encouraged to schedule an appointment with City Clerk Hope Ithurburn by calling (916) 625-5564 or email at hope.ithurburn@rocklin.ca.us.
Fair Political Practices Commission – Statements
To view statements for current elected officials, as well as 2022 Councilmember candidates, see the link below to use our new eRetrieval system.
https://www.southtechhosting.com/RocklinCity/CampaignDocsWebRetrieval/
City Council Resolutions No. 2022-151 and No. 2022-158 giving notice of election
Resolution 2022-151

Declaring a General Municipal Election to be held on Tuesday, November 8, 2022, and Requesting the Placer County Board of Supervisors Consolidate the Election with the State-Wide General Election; Requesting the County Elections Official to Render Election Services for the General Municipal Election; and Submitting a Transient Occupancy Tax Measure to the Voters of the City of Rocklin

Resolution 2022-158

Electing to Make an Appointment to a Vacant Position on the City Council; Calling and Giving Notice of a Special Municipal Election to be held on November 8, 2022, for the Election of one City Councilmember for a Term of Two Years; Requesting the Placer County Board of Supervisors Consolidate the Special Municipal Election with the State-Wide General Election; and Requesting County Elections official Render Election Services for the Special Municipal Election