Celebrating Rocklin's 129th Anniversary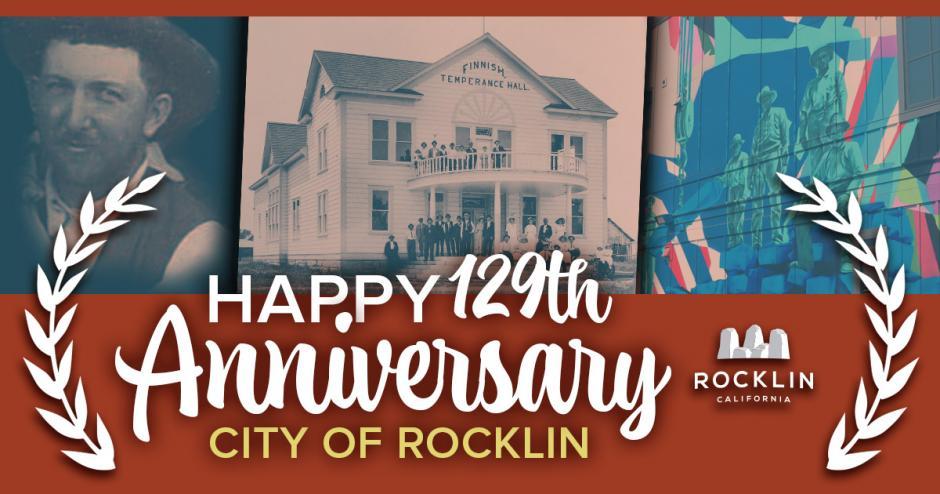 The City of Rocklin was incorporated on February 24, 1893, becoming the 95th city established in California. Rocklin has a rich history and is primed for continued success. The future is bright thanks to the businesses, organizations and residents that make up the community.
Discover more about Rocklin's history here, and scroll through the timeline below for an interactive way to learn about the early days of Rocklin.