Blo Blow Dry Bar
"We're Open" Business Feature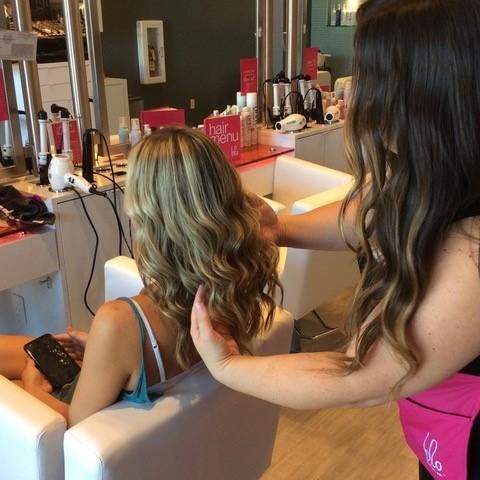 This blowout salon offers hair styling—with no cuts or colors—and makeup services. When Blo opened in September 2019, it was looking forward to its peak season in spring, where it did hair and makeup for prom, homecoming, senior balls, weddings, and other special events. The coronavirus prevented it from doing so, as Blo closed its doors March 20 and only just reopened on June 1. Blo lost many of its members due to the economic uncertainty caused by the virus, and only half of its stylists have returned. Blo has been busy since the doors reopened with plenty of specials and discounts for those who want to support the business.
"The outpouring of the community has been amazing. Our customers have been buying tabs, gift cards, and product in addition to sending us messages of support. We're very thankful for our loyal customers and every new client," co-owner Christie Webb said. Blo is doing everything it can to ensure customer and employee safety by sanitizing everything between uses: hair shampooing basins, chairs, blow dryers, brushes, spray bottles, and more. Bottles of product are kept in air-tight containers and only removed when needed and then are sanitized before going back into the containers. Every guest and employee must wear a mask. Blo is also going cashless, utilizing Venmo and encouraging customers to pay by credit card through the website to eliminate unnecessary contact.
Current business hours: 9 a.m. to 6 p.m. Monday through Saturday, 11 a.m. to 5 p.m. Sunday
Future expectations: Thanks to the generous support of the community, Blo will be donating over 40 blowouts after a promotion that donated a blowout to a healthcare worker with every $50 gift card purchase at the beginning of the pandemic.