Beat the Room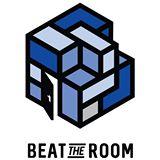 Test your sleuthing skills and see if you have what it takes to "Beat the Room," a live escape, mystery and puzzle room business coming to 6840 Five Star Blvd in Rocklin this summer.
"Beat the Room" is similar to a live version of the board game Clue. Imagine you've been working with Sherlock Holms to solve a crime. You arrive at his flat at 221 Baker Street to go over the facts and find that he's been kidnapped! Only you can save him by figuring out who's taken him and where in the next 45 minutes.
Groups of two to nine can use "Beat the Room" as an alternative to shopping or sightseeing and is a unique way to celebrate birthdays, a girls/guys night out, and team building engagements.
"Beat the Room" plans to open for business in August.