Energy Options Report Recommends Working with Current Providers, PG&E, Pioneer Energy
July 24, 2020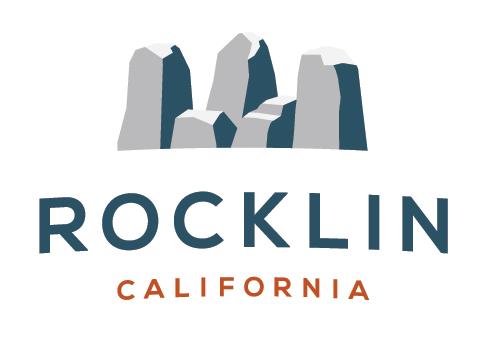 Residents of the City of Rocklin have long been concerned with rising energy costs and the overall service provided by PG&E. In fall of 2019, conditions worsened, as public safety power shutoffs (PSPS) began to threaten the livelihood of residents and business owners.
In response to concerns, the City of Rocklin began exploring alternatives to PG&E electric service and entered into a contract with Michael Bell Management Consulting, Inc. (MBMC) to identify potential options.
A report from MBMC was presented Tuesday night, recommending greater dialog and partnership with PG&E and Pioneer Energy to increase the reliability of local service, control costs, and limit the effect of power shutoffs.
Recent partnership efforts between the City and PG&E have already shown significant positive results. PG&E informed the City on Aug. 25 that barring extreme circumstances, customers in Rocklin will not be affected by future PSPS thanks to recent upgrades to PG&E infrastructure requested by City Council. The area of Whitney Oaks near Park Dr. specifically will benefit from the improvements.
MBMC did not recommend working to break from PG&E and form a stand-alone utility in Rocklin (such as Roseville Electric) or to try and create a joint utility district to serve existing or new customers in Rocklin and Lincoln. MBMC pointed to potential costs of breaking away from PG&E, estimated at $220 million to Rocklin, and the failure of much larger organizations in trying to do so.
Vice-Mayor Jill Gayaldo and Councilmember Bill Halldin volunteered to serve on a Council subcommittee to discuss ways Rocklin can continue to work with local providers to control costs and improve reliability. The subcommittee will also consider legislative options to increase local influence over energy decisions and report back to the full Council on a regular basis.
* * *
The table below shows MBMC high-level estimated costs for potential options. The considered options are also listed below. The full energy options report can be read here: Rocklin Energy Options Report
Summary of Potential Energy Options Costs
| | | | |
| --- | --- | --- | --- |
| Option | Acquisition | Set Up Fees | Annual Cost |
| Municipalization | $62-$192 million | $20 million | $88.1 million |
| District – Existing Customers | $111-$335 million | $15 million | $153.6 million |
| District – New Customers | N/A | N/A | N/A |
| Customer Owned Enterprise | N/A | N/A | N/A |
| Work with Existing Providers | N/A | $100-$200 thousand | N/A |
| Take No Action | $0 | $0 | $0 |
Recommendations for Proceeding
Open dialogue with PG&E to institute programs that will directly, tangibly and measurably reduce the impacts of PSPS outages, provide for local essential services, and increase the reliability of local service. Set a timeframe and metrics for measuring success.
Open dialogue with Pioneer Community Energy to review and evaluate the development of local projects that provide resources, local jobs and alternative power supply to reduce the effects of PSPS.
Recommendations for Not Proceeding
Forming a Stand-Alone Municipal Utility. Not only is this option costly (estimated at $220 million to set up), but has proven unsuccessful in jurisdictions that are much larger and better equipped financially than Rocklin.
Form Joint Utility District with Lincoln. This option has the same formidable hurdles as the Stand-Alone Municipal Utility.
Open dialogue with Roseville. This option to provide Roseville Electric service to new developments within Rocklin does not appear to be feasible.
Take no action. Business as usual is not a viable strategy for the future. PG&E's past and present business model is not meeting the needs of Rocklin and its residents. Significant steps need to be taken and alternatives identified in order to boost customer service, reliability and local control.