Ballot Drop Box Locations
Drop off ballots at the City Clerk's Office and other local sites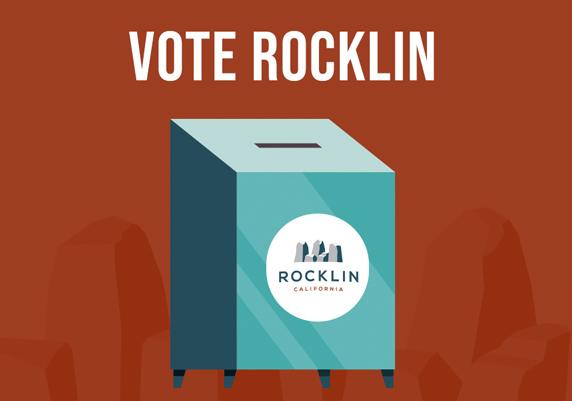 The City of Rocklin is accepting election ballots at the official Placer County Election Office Drop Box located in the City Clerk's office at 3970 Rocklin Rd, Rocklin, CA 95677.
Ballots can be dropped off during office hours from 8 a.m. to 5 p.m. Monday through Friday, May 10-June 7.
The City is pleased to make this service available to the community.
Additional drop-box locations in Rocklin include:
Rocklin Library
4890 Granite Drive (View Map)
24 Hour Drive-Up Drop Box
Veterans Services Office
1000 Sunset Boulevard, Suite 115 (View Map)
Monday–Thursday, 8 a.m. – 5 p.m.
Friday, 8 a.m. – 12 p.m.
Destiny Community Center
6850 Five Star Boulevard (View Map)
24 Hour Drop Box
Bel Air
2341 Sunset Boulevard (View Map)
Everyday, 6 a.m. – 11 p.m.
Please also see the following link to the Placer County's Election Office https://www.placerelections.com/ for additional Placer County drop-off locations and other helpful information regarding this year's election (how to register to vote, where to find polling locations, etc.).
Your vote counts!