What is RHNA and how does it affect Rocklin?
City Corner Series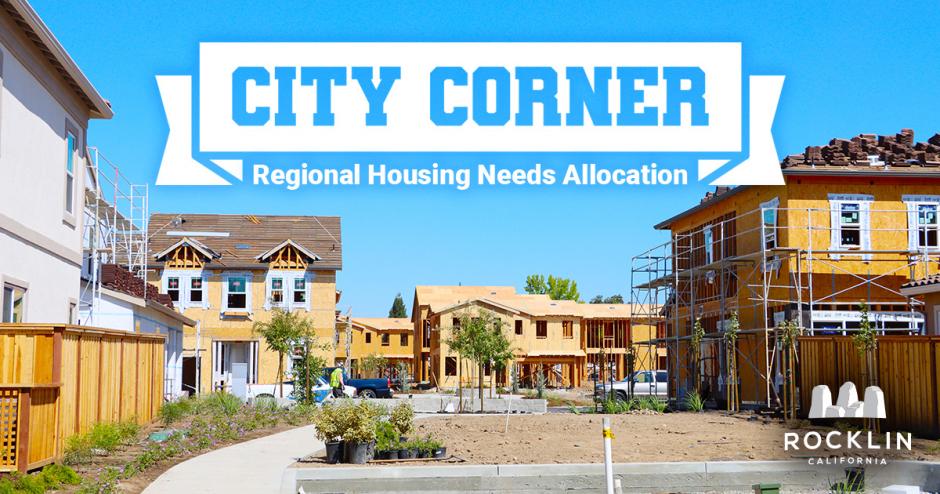 The Regional Housing Needs Allocation, or RHNA, is a report that assesses housing needs for each region of California. Using demographic population information, the California Department of Housing and Community Development (HCD) calculates the housing needs across the state and works with local councils of government to determine how many new housing units must be planned in each region to meet growth of households in all income levels. This process is repeated every eight years.
Rocklin is represented by the Sacramento Area Council of Governments (SACOG), which publishes the Regional Housing Needs Allocation Plan once the assessment process is complete. SACOG uses its own methodology for allocating the housing units to the cities and counties that it represents. Rocklin must then incorporate those housing requirements in an update to the Housing Element of the City's General Plan and present this update to HCD for approval. The most recent Housing Element was adopted in August of 2021 and calls for 5,661 new housing units, including 3,543 units in the low-income category.