Volunteer-Sewn Masks Help Keep City Employees Safe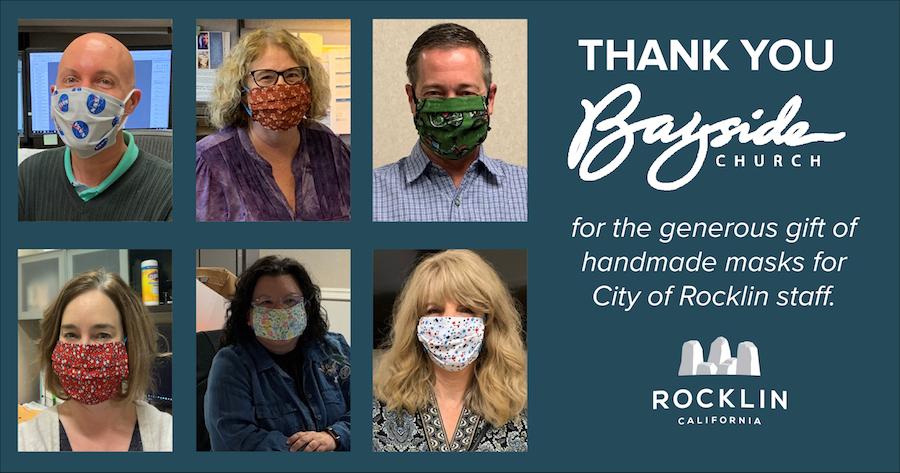 Essential City of Rocklin employees are breathing a little easier today thanks to the donation of 100 hand-sewn facemasks by Bayside Church.
Councilmember Joe Patterson picked up and delivered the masks from Bayside personally and the new supply helps supplement those already in use by non-public safety staff, including people at the permitting counter, parks staff, street maintenance crews, and more.
"I'm very appreciative of the volunteers from Bayside Church who put together these masks for City employees," Patterson said. "Thank you to everyone who made this happen and helping to keep our city safe."
Bayside volunteers began sewing masks early in the pandemic, with their "Grateful Hearts Sewing Mask Project" group growing to approximately 150 sewers who have provided more than 5,000 masks to people and organizations.
"One of the values of Bayside is 'unleashing compassion' and we always want to try and help meet the needs of the community," said Pastor Jeremy Drew from Bayside. "The volunteers wanted to make an impact and the masks have been one way to give back."
Bayside is also ramping up a sock and underwear drive to assist homeless in the community on May 5. Visit baysideonline.com for more information.