Veterans Day
City Offices Closed Nov. 11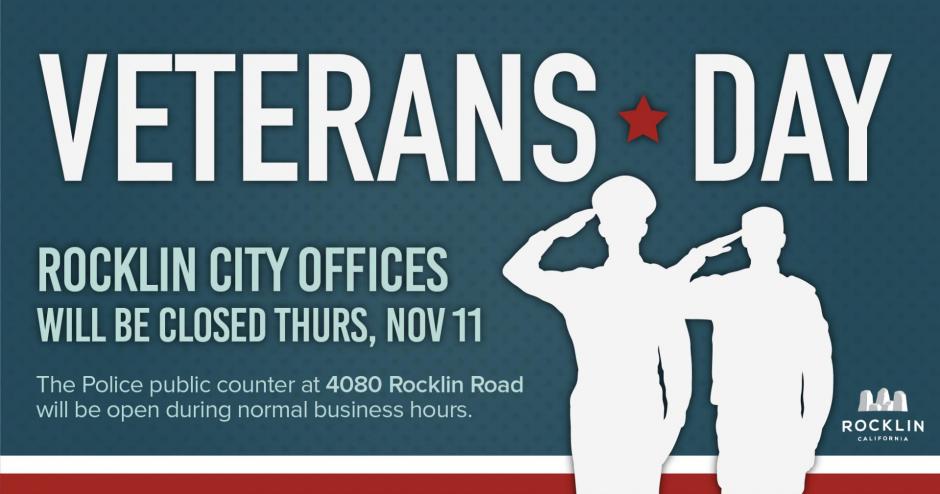 City of Rocklin offices will be closed on Thursday, Nov. 11, for Veterans Day. The police public counter will remain open and emergency services will remain fully staffed.
Offices will reopen for normal on business on Friday, Nov. 12.
The City of Rocklin wishes to thank and salute the many Americans who have served, and are serving, in the United States military. Happy Veterans Day to everyone who helps to protect and support this nation.