Trader Joe's Opens in Rocklin Commons Center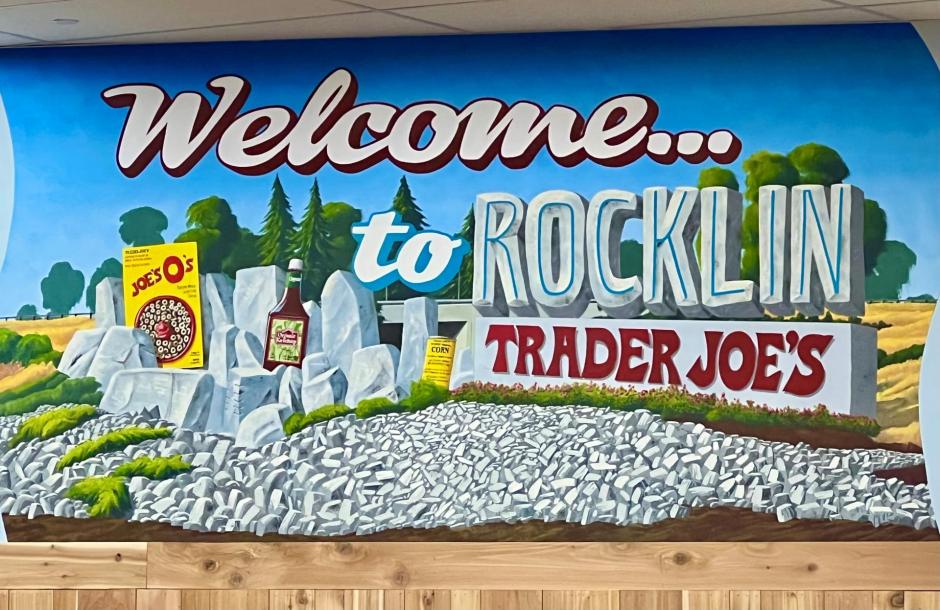 Trader Joe's has officially opened the doors to their newest Rocklin location. On Friday, eager shoppers lined up outside the store in the rain, awaiting the 7:55 a.m. grand opening.
After the ribbon cutting, shoppers were given a lei on the way in the door as they walked through a corridor of cheering crew members.
Trader Joe's, which is known for its low prices, artistic interior, and unique food choices, began in California over 50 years ago. They aim to create a store environment that imparts adventure, humor and a warm sense of community.
Stop by their new location at 5116 Commons Drive, Ste. #103 and see if you can spot the Rocklin murals that decorate the interior. While you're there, pick up some customer favorites, like their Mandarin Orange Chicken, Dark Chocolate Peanut Butter Cups, or Everything But The Bagel Sesame Seasoning Blend.