State Releases New COVID-19 Business Guidelines
Malls, Barbershops, Hair Salons Can Open Indoor Operations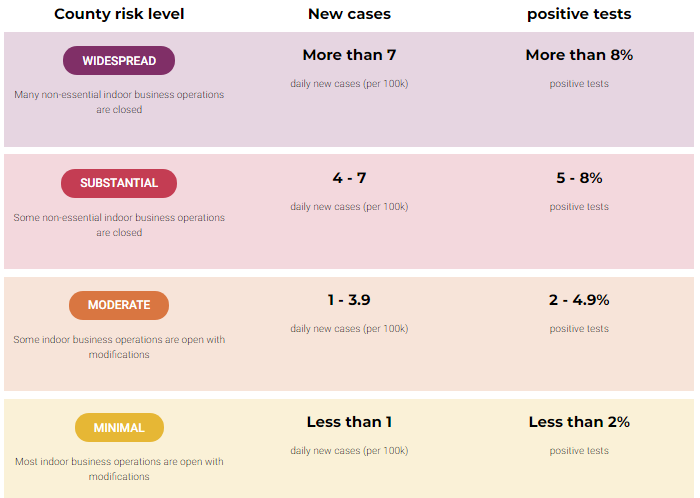 The State of Califorina on Friday announced a new blueprint for reducing COVID-19 in the state with revised criteria for loosening and tightening restrictions on activities based on four tiers.
Placer County (including Rocklin) was placed in the most restrictive Purple Tier based on data from early August. However, the county may be able to move to the next tier, which is Red, on Sept. 8 if data trends continue in the right direction.
Today, Aug. 31, hair salons and barbershops can reopen indoors and malls can open indoors at 25% capacity (common areas and food courts must remain closed).
Placer County has also received a response from CDPH indicating that schools will be allowed the option to resume in-person instruction on Sept. 1, as they would have after coming off the previous Monitoring List.
In the Red Tier, there are additional sectors allowed to reopen, including indoor restaurants at 25% capacity, gyms at 10% capacity, and indoor personal care services.
For full details on what is permitted in each tier, please see: https://www.cdph.ca.gov/Programs/CID/DCDC/CDPH%20Document%20Library/COVID-19/Dimmer-Framework-August_2020.pdf. Visit https://covid19.ca.gov/safer-economy/ for more information the entire program on how data will be used evaluate the placements of counties within tiers.