Save Your Trees with Regular Watering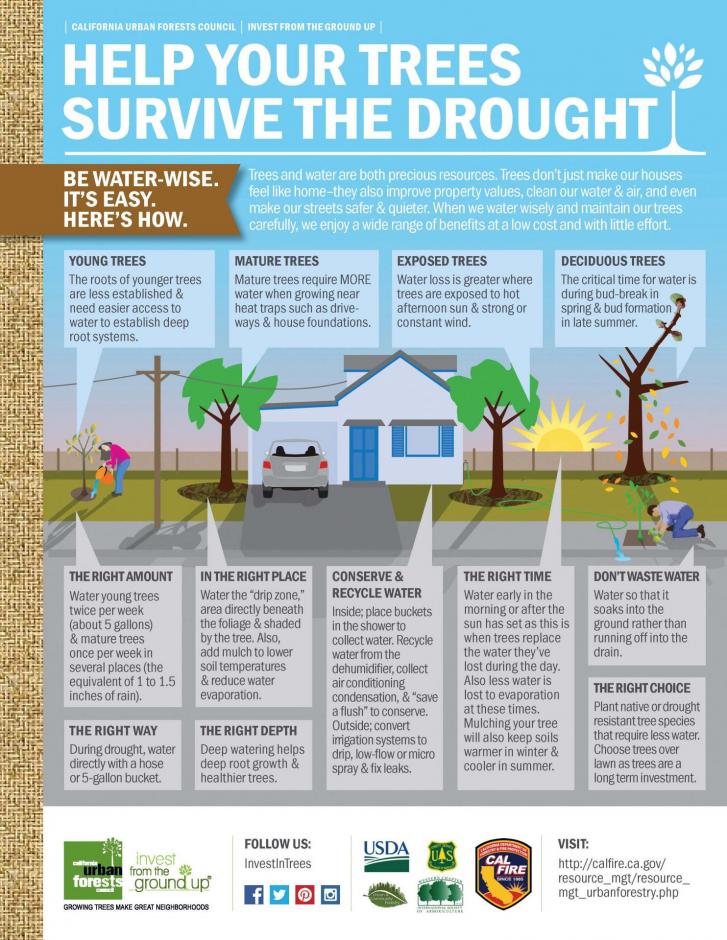 California is experiencing a severe drought and residents have been asked to reduce their water use by 20%. However, trees still need water! The guidelines below, provided by Placer County Water Agency, help businesses and residences to conserve water while keeping trees healthy.
For Residences
For residential properties, turf watering is limited to three days a week from July through September, between 7 p.m. and 7 a.m.
Trees may be watered at any day or time when using drip irrigation, hand watering, or smart controller systems.
For lawns, reduce sprinkler timing by two minutes to save 20%.
For Commercial Properties and Businesses
Emergency conservation regulations are currently in place that prohibit irrigation of non-functional turf at commercial, industrial, and institutional properties. Please note:
Turf on the same valve as at least one tree or can and should be watered regularly to keep trees healthy!
Find much more information on keeping trees healthy during a drought at www.pcwa.net/smart-water-use/trees.