Ruhkala Award Recipient Spotlight
Peter Hill – 2013 Pioneer Award Winner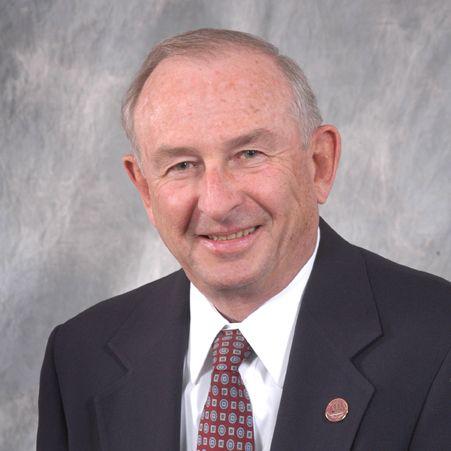 When the Ruhkala Community Service Awards were announced in 2013, longtime city councilmember Peter Hill was the recipient of the "Pioneer Award."
Reflecting back, Hill called that recognition "the most significant honor" he has received since moving to Rocklin in 1976. While living in Auburn and working at a job in Sacramento, Hill began looking for a home closer to work. Upon visiting the Clover Valley area, his family found their home.
Not long after moving to Rocklin Hill was appointed to a vacancy on the Rocklin School Board and faced an immediate challenge with the development of what was to be called "Stanford Ranch" looming. Hill said that nine elementary schools needed to be built and the funding was not available. Hill saw the need for the housing developers to help the schools through impact fees, and ran to fill an vacant seat on the council in 1980 to work to implement them.
Hill became a leading voice for well planned development in Stanford Ranch and beyond, with Rocklin becoming one of the first cities in California to approve school impact fees from developers.
During his many years as a councilmember and mayor, Hill was at the forefront of a myriad of significant projects. He helped plan the development of highway 65, and worked to implemented the "Safe Routes To Schools Program" that provided funding for the addition of sidewalks in the older sections of Rocklin.
Hill had a close relationship with Roy and Peggy Ruhkala, making his recognition as a Pioneer Award recipient even more meaningful to him.
Help recognize an person or organization following Hill's great example of community service by nominating a deserving candidate for a Ruhkala Award today.