Rocklin Public Meetings Return to City Hall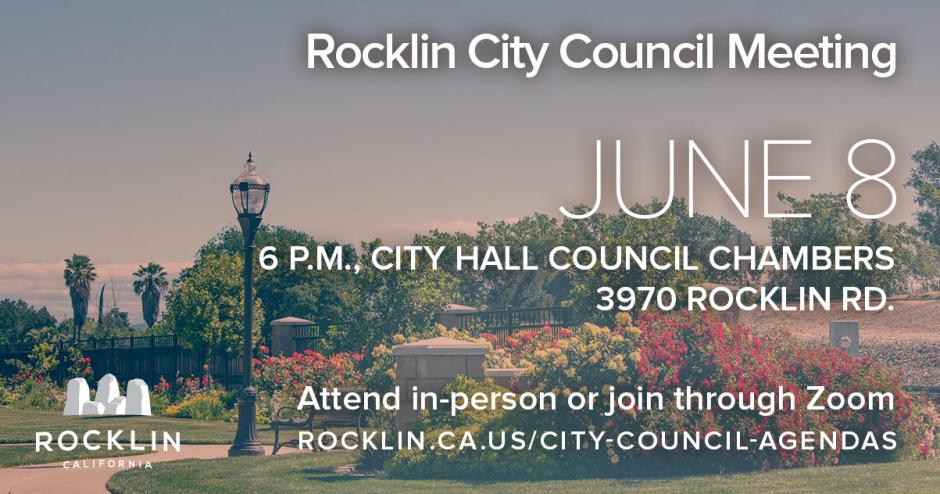 City of Rocklin public meetings have returned to the City Council Chambers on the second floor of City Hall, located at 3970 Rocklin Rd.
This includes meetings of the Rocklin City Council, Planning Commission, Parks, Recreation and Arts Commission, and all other City boards and commissions.
The Council Chambers will have limited capacity until at least June 15, in compliance with state COVID-19 social distancing guidelines. Zoom virtual connectivity will continue to be offered.
At the outset of the pandemic, the Rocklin City Council stressed the importance of in-person public meetings to staff. The Rocklin Event Center, which was mandated to close for private events, was chosen as a temporary meeting site that was able to accommodate large attendance numbers while adhering to COVID-19 safety guidelines.
With end of the "Blueprint for a Safer Economy" the Event Center will return to its intended purpose and is booking private events now!
Visit Rocklin's agendas and minutes page for list of all Rocklin boards and commissions.