Rocklin Graduates Hold High College Attendance Rates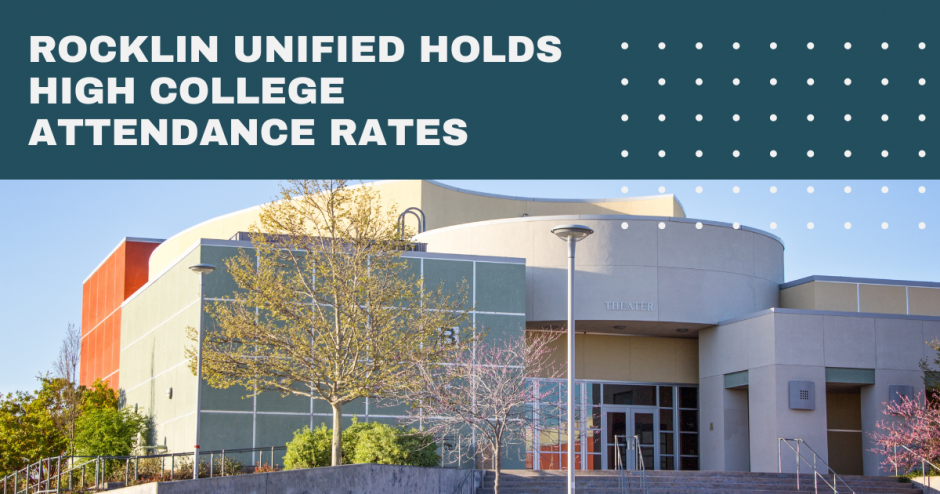 The California Department of Education released data revealing which public school districts and high schools have the most students attend college following graduation. The Rocklin Unified School District (RUSD), proved to be the top public high school district in the Sacramento area with 82% of graduates furthering their education. Data illustrated that 47% of students at Rocklin high schools went on to attend community colleges while 13% travelled to out-of-state, four year programs. Additionally, 8% of students in Rocklin Unified schools attended UC's and 8% attended California State Universities (CSU's).
Roger Stock, RUSD's Superintendent, shared his thoughts on the statistics.
"Each year, I look forward to joining families and staff to cheer on our graduates as they prepare for their next journey in life," he explained. "We are proud that 82% of Rocklin Unified graduates choose to attend college within 12 months of graduation. I am grateful for the leadership of the Board of Trustees for setting the high educational standards and the dedication of our teachers that work tirelessly each school year to find new ways to connect with every student."
Western Sierra Collegiate Academy in Rocklin was ranked the top public high school in which students attended college within twelve months of finishing school. An impressive 90% of their students go to college post-graduation, with 41% percent of students attending community college, and 14% attending CSU's.
Rocklin High School held a high rank as well with 87% percent of graduates attending college post high school.
Find the California Department of Education statistics on their website.