Respect Rocklin's Open Space Preserves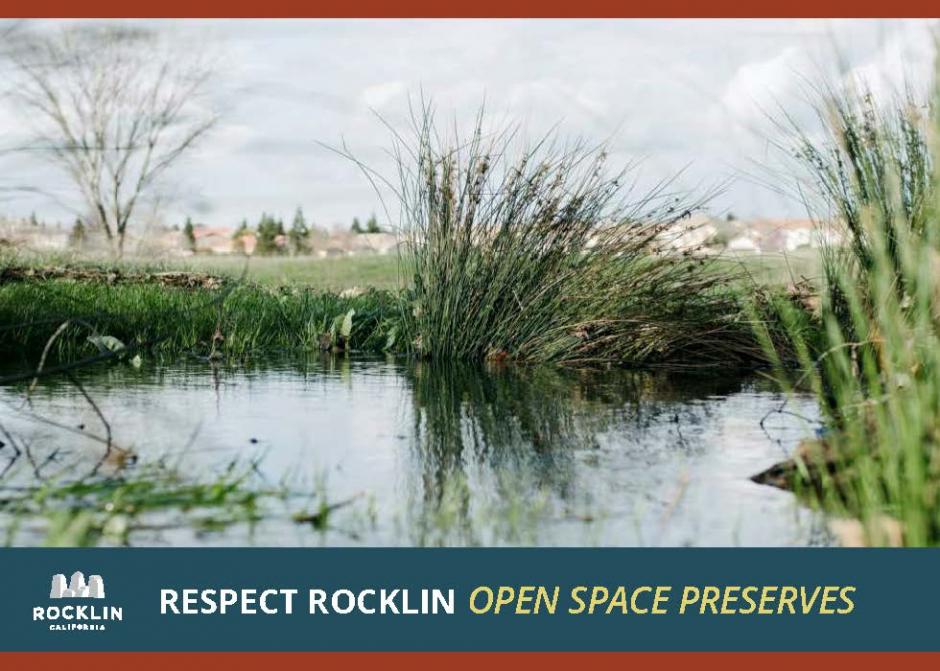 The City of Rocklin's open space preserves are a valuable natural resource and amenity for all Rocklin residents.
The lands provide habitat for local plants and wildlife, help to maintain ecosystem benefits, and provide storm protection against flooding. Open space preserves near residences are also shown to increase property values and decrease urban sprawl by encouraging smart development.
The preserves are mandated by the United States Army Crops of Engineers. The City owns and manages many of the preserves in Rocklin and is required to keep them in their natural condition.
No trespassing or construction of any kind is allowed on the lands.
The City asks residents to respect the open space and help keep the areas pristine by not entering restricted areas, not disposing of rubbish of any kind in the areas (including green waste), and not planting or removing vegetation, which can disrupt the natural ecosystems.
Over the past year, the City has seen an increase in unauthorized activity on the lands, especially by youth, and asks everyone to respect the community's natural resources.
Residents can direct questions about the preserves and reports of issues in the open spaces to the City Public Services department by phone at (916) 625-5500 or using the Access Rocklin system at https://www.rocklin.ca.us/access-rocklin.