Recology Auburn Placer Cost of Living Adjustment
Public Hearing Set for June 22
Recology of Auburn Placer is contracted to handle solid waste services for the City of Rocklin. The contract allows for a yearly cost of living adjustment and Recology has informed the City they plan to increase costs by an average of 1.7% next fiscal year, which begins on July 1, 2021.
Recology also charges monthly disposal fees that reflect the costs of operating the Materials Recovery Facility/landfill. Due to the passage of California Senate Bill 1383, which calls for increased recycling and organic waste recycling, Recology anticipates landfill costs will increase by approximately 20.55% in order to comply.
A public hearing has been set to for the June 22 City Council meeting at 6 p.m. in the Rocklin City Council Chambers to provide property owners and customers the opportunity to protest the proposed increase in fees.
Proposed collection rates: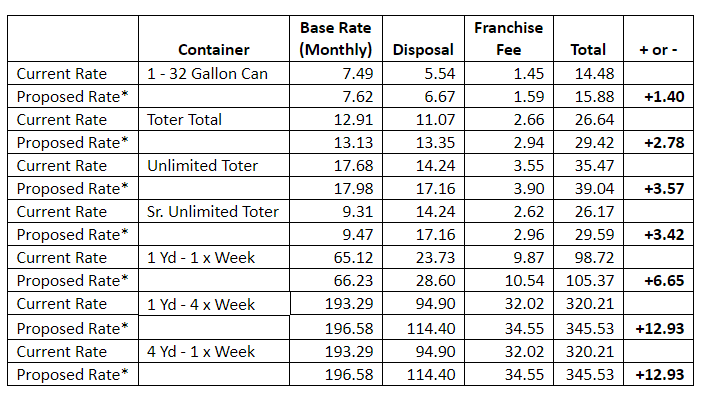 Read the May 11 City Council staff report here for more information.