Quarry Park Adventures
"We're Open" Business Features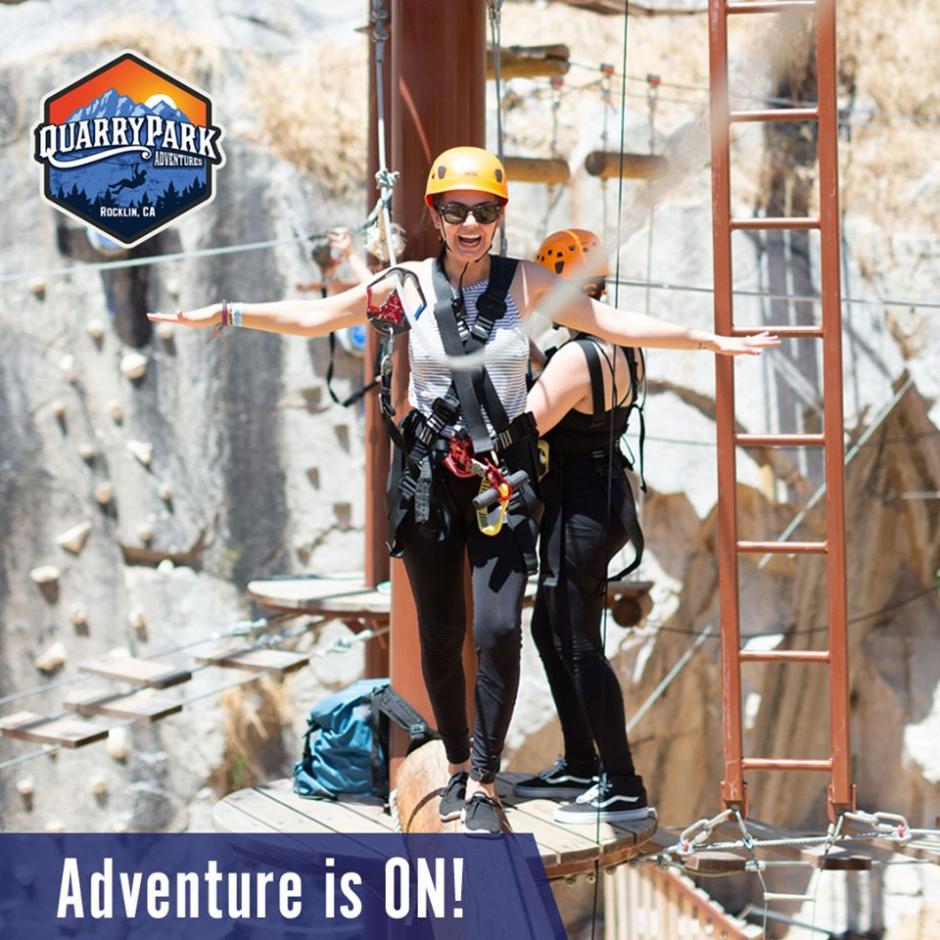 Quarry Park Adventures (QPA) is the Sacramento Region's one-of-a-kind outdoor aerial adventure experience in what was one of the largest working granite quarries in California. Since reopening with a new operator in April 2019, the park has seen plenty of guests enjoying all eight adventure zones from zip lines and free-fall jumps to tranquil paddle boat rides and a kids' adventure area. The park is reopened today, June 12, after being closed for nearly three months due to the coronavirus pandemic.
"We are thrilled to be able to reopen, with strict safety guidelines for our staff family and guests, as the weather begins to warm up," explained Dylan Burt, Owner and Managing partner of Adventure Operations, LLC. "Families have been at home for months so this will give them a great local option to get outside and enjoy some fun, family entertainment together."
In addition to their usual safety measures, QPA has developed a tiered system of safety measures which will lessen as COVID-19 regulations. The current level includes training, screening, and personal protective equipment for staff, in addition to enhanced cleaning.
The park has a limited guest capacity with household reservations only. Guests will be asked health-screening questions, undergo a temperature check, wear a mask when social distancing is not possible, and be provided with a new pair of adventure gloves upon entry into the park.
Current business hours: Friday to Saturday 8 a.m. to 8 p.m., Sunday to Thursday 8 a.m. to 6 p.m., open for groups by appointment. Advanced reservations for all guests are highly recommended.
Future Expectations: QPA will monitor state and local regulations and update their safety measures accordingly. The current level of precaution is high.
Visit quarrypark.com for more information or to book your adventure today!