Placer County Approves Tentative Redistricting Map
Tentative Map Would Keep Rocklin in Single District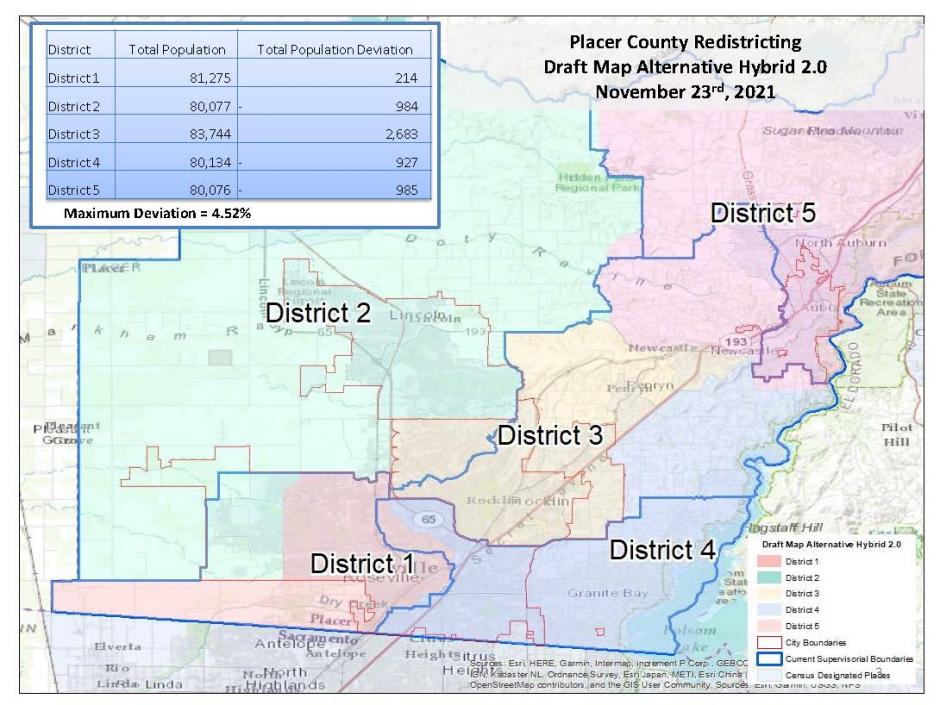 On Dec. 7, following months of public meetings and community input, the Placer County Board of Supervisors unanimously supported an updated supervisorial district map created by community members.
The board voted to tentatively approve map alternative Hybrid 2.0 option 1 after rescinding a prior action from the Nov. 30 board meeting, which tentatively approved map Alternative A.
The tentatively approved map would keep Lincoln and Rocklin whole and allow the city of Loomis to remain in District 3 along with Penryn and Newcastle. These were requests that prevailed due to community input. The tentative map would divide the foothill communities into District 3 and District 4 along Interstate 80, while all of Auburn would be included in District 5.
The map will be presented for adoption at the next regularly scheduled board meeting Dec. 14. If finalized, the new map would take effect in early 2022.