Online Residential Permit Guide Now Available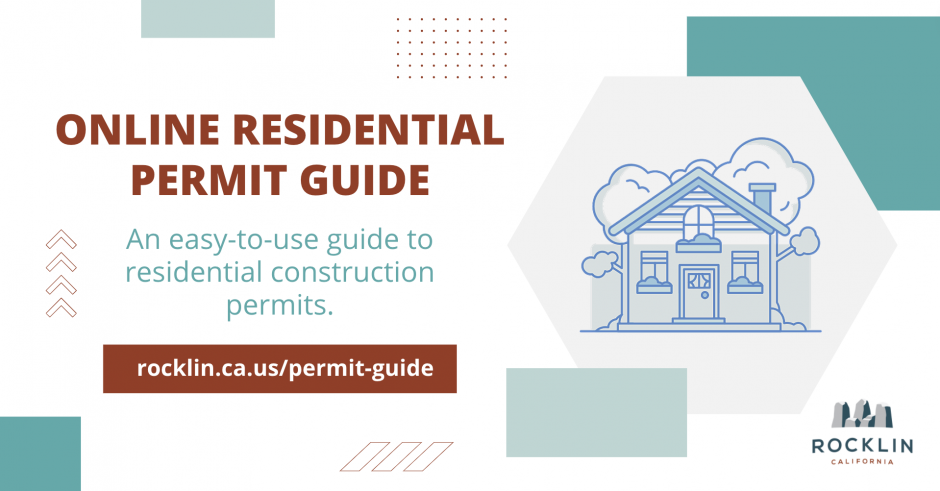 City of Rocklin constituents planning a residential construction project now have access to an online permit guide to assist with the City's permitting process.
The easy-to-use tool can be found at rocklin.ca.us/permit-guide and includes a step-by-step outline of the process that will be needed to obtain the correct building permit.
Topics covered include everything from bath and kitchen remodels, to home additions, to building an entire single-family residence.
"The new tool makes it easier than ever to understand what is needed to permit your residential construction project," said Gabrielle de Farcy, Rocklin permit center coordinator. "I recommend people planning home improvements start here to gain access to consistent, project-specific information that walks them through the permitting process."
The system currently includes forms for the most common residential permit types, with additional types to be added in the future.
Currently, the system is only informational and all forms available in the system must also be printed and submitted to the Rocklin permitting counter at 3970 Rocklin Rd after being filled out online.
Please contact the Permit Center at 916-625-5120 or at building@rocklin.ca.us with questions.