New Smartphone App Provides City of Rocklin News and Updates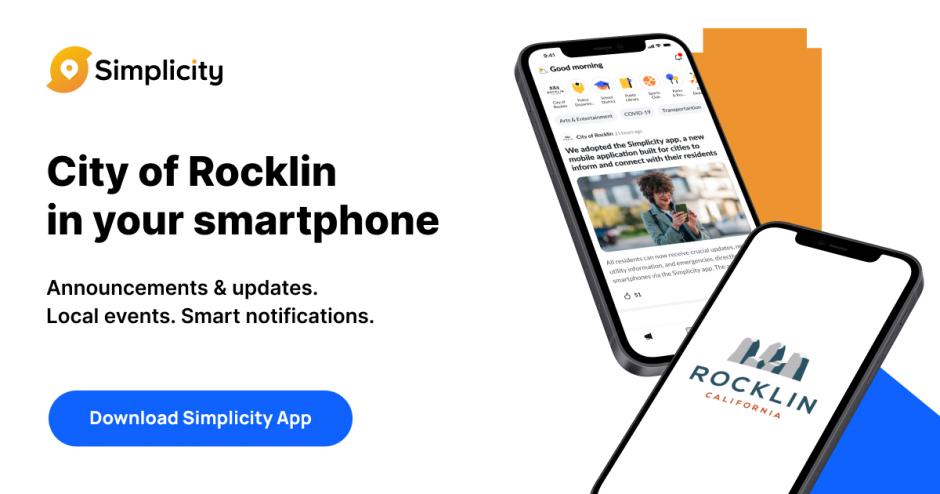 City of Rocklin residents can now receive important City news and event information through the free government-focused smartphone app Simplicity.
The Simplicity app is free to download from the App Store and Google Play at https://simplicity.app.link/Rocklin and does not require users to register or input personal information to receive updates. After app installation, residents simply choose Rocklin as their city and then select topics of interest to receive personalized notifications.
News and updates are published in real-time and users can be notified immediately, if they activate push notifications.
"Rocklin is always looking for innovative ways to engage with residents and this smartphone app will be an important tool," said Rocklin Mayor Bill Halldin. "Rocklin is happy to join Placer County and the City of Roseville in this effort to make municipal information in our area more easily accessible to constituents."
As other government organizations join the app, users will have official, timely and local municipal information easily accessible in one place.
The phone app is officially available for download from the App Store or Google Play Store via at https://simplicity.app.link/rocklin.