New Rocklin Fire Engines to Debut at Patriot Day Sept. 8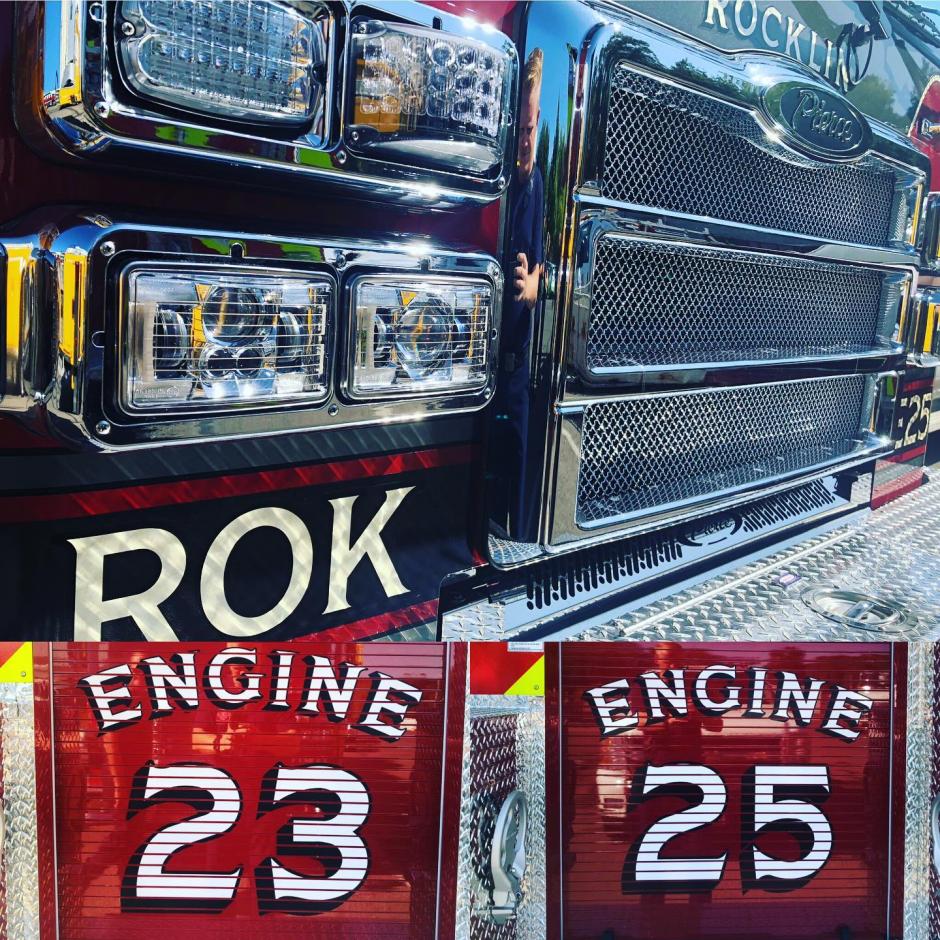 The firefighting service is one steeped in tradition and the Rocklin Fire Department invites the community to be a part of that history during the ceremonial debut of two new fire engines on Sunday, Sept. 8.
At 12:45 p.m. at Station 23 at 4060 Rocklin Rd., the City's newest, state-of-the-art emergency response vehicles will be washed and pushed back into the engine bay by hand. The water represents life and always being ready to protect. Manually moving the engines into the station pays homage to firefighters of the past, who used people power to move and store much of their equipment.
"This ceremony honors former firefighters, displays unity among current members, and is a great chance for the community to get a closer look at their new engines," Fire Chief William Hack said. "We're excited to have the latest in safety and efficiency to better serve our residents and these new engines should help us keep the City safe for the next 20 years."
The Rocklin City Council authorized the purchase of two new Enforcer Type-1 fire engines last year and the vehicles were purchased in partnership with the City of Lincoln, resulting in tens of thousands of dollars in savings for both cities.
The trucks are made by Pierce Manufacturing, a company that excels in value and high quality functionality. Both engines are equipped with TAK-4 independent front suspension, increased visibility and ergonomics, and modern technology through multiplexed electrical systems.
The engine rite will be a highlight of Rocklin Patriot Day, an annual special event held in honor of the public safety and military personnel who serve our community and country. The event will feature booths from local organizations and demonstrations including a coast guard fly over, use of the "Jaws of Life," by Rocklin Fire, police K-9 demonstrations and much more.
Patriot Day will be held at Rocklin's Quarry Park (adjacent to Fire Station 23) from 11 a.m. to 3 p.m. For more information and a schedule of demonstrations, visit www.rocklinpatriotday.com.