New Policy on Bench and Tree Donation Approved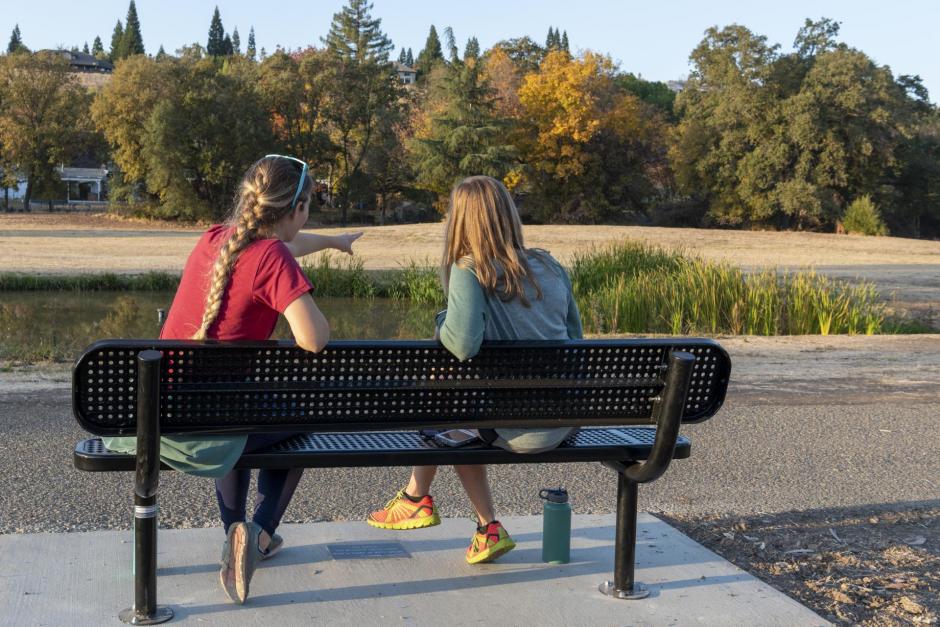 Rocklin constituents interested in donating benches or trees to the City in honor of loved ones now have a clear policy to do so. The City received numerous inquiries in the past, however, a formal outline that could guide staff and constituents through a standard process did not exist.
A committee was formed to draft the policy, which included two Councilmembers, two Parks, Recreation and Arts Commissioners, and two members from the Community Recognition Commission. The committee recommended a donation program for both benches and trees to the City Council for approval that includes the following criteria:
For bench donations, a standard City of Rocklin bench will be provided and a plaque will be placed on the ground in front of the bench.
Options for the language that can be used on the plaques for both bench and tree donations include six phrases to commemorate honorees, in addition to the name of the person or organization, and the date donated.
Bench donations will cost approximately $2,500, and tree donations will be approximately $300, including the costs for materials, installation, and 50% of the estimated 10-year maintenance.
A map is being developed to display areas where trees and bench donations can be installed.
"This process took quite some time and a lot of discussion," said Vice-Mayor Ken Broadway, who served on the committee. "I am thrilled for our residents to have the opportunity to donate benches and replace trees. This is a great way to honor or remember a loved one and support the City of Rocklin parks."
The Rocklin City Council approved policy at their Dec. 14 meeting.
The full policy can be found online here, and an application will be posted to the Parks and Recreation City webpages soon.