Mural Project Beginning Soon at City Hall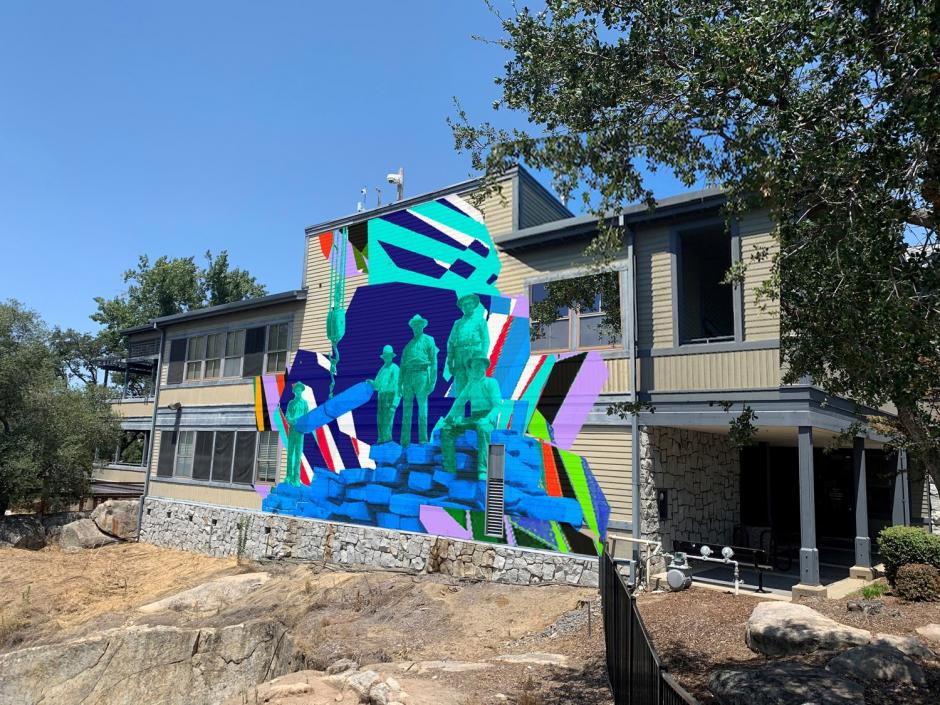 The faces of Rocklin's quarrying past will come to life this fall when a 30-ft mural is painted on the walls of city hall. The spray-painted mural will combine bright colors and modern art elements depicting a true-to-life image of real quarry workers form Rocklin's past. The combined effect is designed to incorporate Rocklin's rich history and the city's current vibrancy.
Rocklin's Art Task Force has partnered with Wide Open Walls to commission spray-paint artist John Horton to create the mural. Horton is a Sacramento-based multidisciplinary artist with over 20 years of experience and a vast skill set. The Art Task force felt Horton's unique vision and talent would be ideal for the combination of history and modern expression the project embodies.
"Public art is an important part of any healthy community and Rocklin's art contributes greatly to our history and evolving culture" said City Parks and Recreation Commissioner Susanne Stockton. "Art invigorates public spaces and displays the diversity of thought and expression in the community."
The Art Task Force worked alongside the historical society to ensure that the mural's design is true to the history of Rocklin. The mural is based upon a historic quarry photo from the late 1800s, but with a modern twist.
"We were looking for a 'wow factor,' not just a photo replication on a wall," Stockton said. "We want something that will hit every generation and speak to the values our community holds."
The mural will be one of the final items completed as part of renovations currently underway at City Hall. Once the artist begins work, the project will only take a week or two to complete, and the public is encouraged to visit as the vision becomes a reality.
A time-lapse video of the project will also be available when the mural is complete.