March 24 City Council Meeting
Log in Live Online and Practice Social Distancing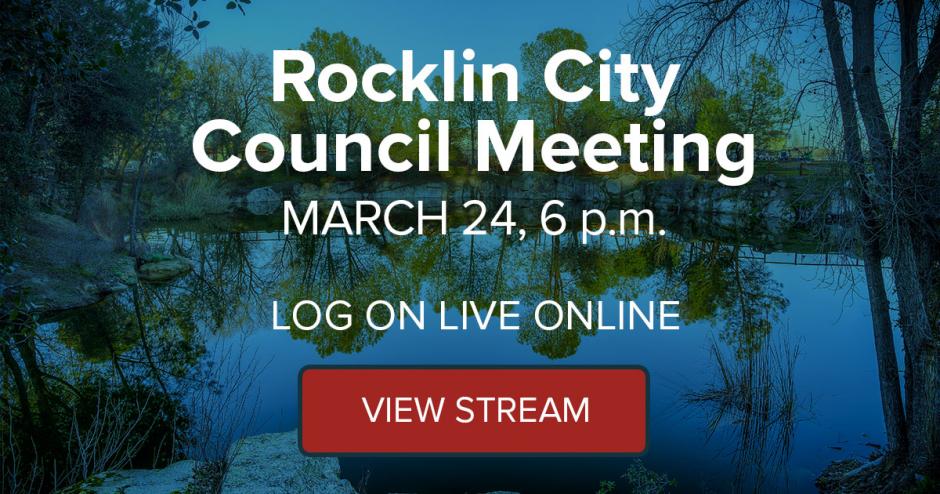 The Rocklin City Council meeting scheduled for Tuesday, March 24 at 6 p.m. will be conducted as planned.
To aid in reducing the spread of COVID-19, the City strongly encourages residents to practice social distancing by watching the meeting live online at the City of Rocklin website. Click on the red video camera icon to the left of the meeting date here to view the livestream when the meeting is ongoing. Users can also find the complete agenda at the link.
Comments may be submitted in advance of the meeting by emailing Rocklin City Clerk Hope Ithurburn at hope.ithurburn@rocklin.ca.us.