Johnson Family to be Honored on Wall of Recognition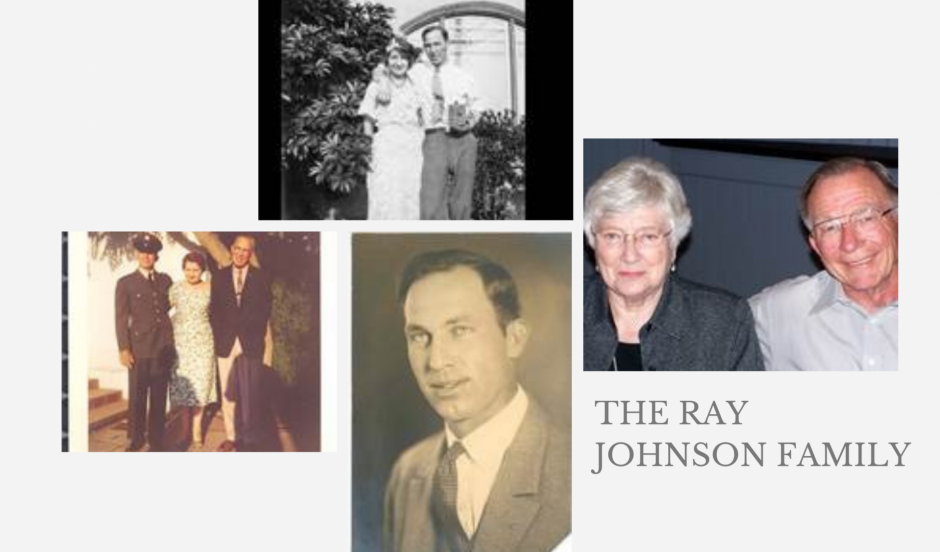 The Johnson Family, one of Rocklin's most influential group of citizens, is being honored with an engraving on the Wall of Recognition, which will be unveiled at a special ceremony on Nov 1. The Johnson's have been active in Rocklin for generations and have gone above and beyond in serving their community.
Family Patriarch Ray Johnson served as a City councilman for 12 years (1944-1956) and also served as Rocklin's mayor. He was adamant that police cars had electrical windshield wipers for rainy seasons and was influential in a public garbage service being provided for residential and business areas during a time where people had to burn or dispose of trash themselves. Florence Johnson, Ray's wife, served on the Rocklin school board for many years and the couple shared the coveted Ruhkala Community Service Couple of the Year Award in 1999.
Gene Johnson, the son of Ray and Florence Johnson, is also a well-known community leader and will be speaking on behalf of his family at the Wall of Recognition ceremony. A co-founder of the Rocklin Historical Society, Gene was also a major player in founding the Rocklin History Museum and helped to rescue Old St. Mary's Chapel by helping to move it to its current location for refurbishment in 2006.
Gene also helped the City to acquire Johnson-Springview Park so its natural beauty would be preserved, something Community Recognition Commission Chairman Warren Jorgensen see as especially impactful.
"The Johnson's are the epitome of people unselfishly serving their community" Jorgensen said. "I walk through Johnson-Springview Park five times a week. If Gene didn't work to see it was turned into a recreation area, it would likely have been developed. Instead, we have an area that holds the dog park, beautiful walking trails, and the little league fields I get to see nearly every day."