Commission to Discuss 2022 Ruhkala Awards Nominations
Wednesday, Feb. 16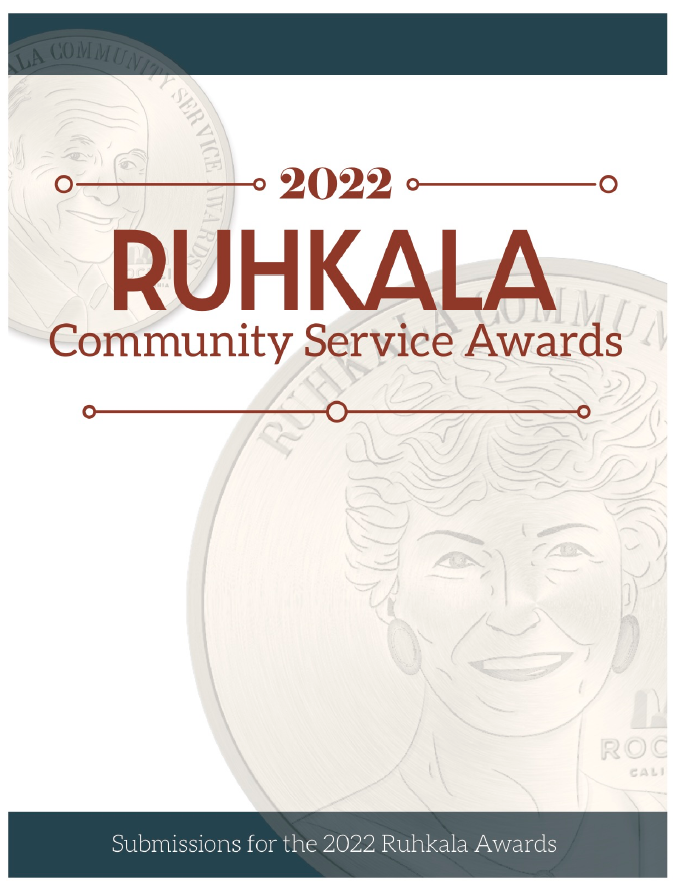 The City of Rocklin's Community Recognition Commission will discuss the nominations for the 2022 Ruhkala Community Service Awards at their meeting on Wednesday, Feb. 16, at 4 p.m. at City Hall.
A total of 18 nominations were received in categories including individual, business or service organization, and youth.
Find the full list in the PDF linked below and read the full commission meeting agenda for next week here.