City Of Rocklin & Growth Factory To Launch "Build Up Rocklin" Program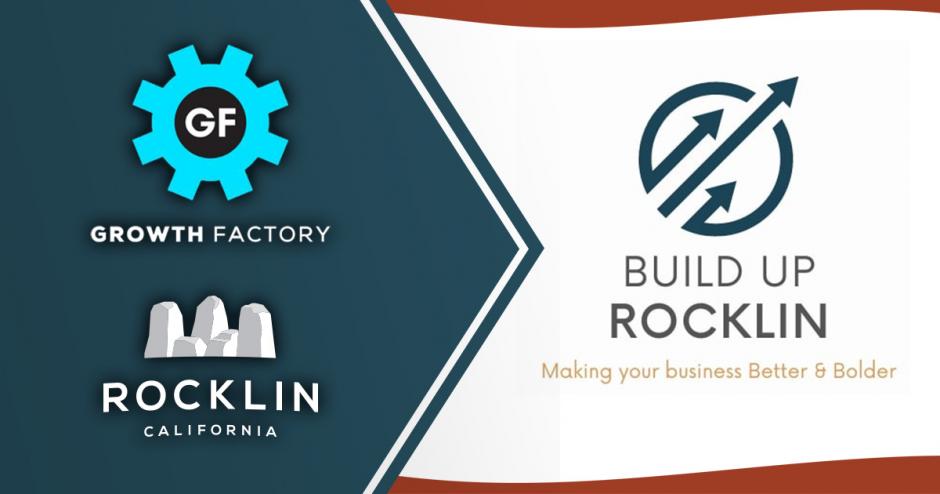 City of Rocklin is partnering with Growth Factory to kick-start a new program, Build Up Rocklin, that focuses on supporting innovation, growth, and sustainability within established businesses. This will be a six-month cohort-based program focused on business components, financial roadmaps, leadership development and a business showcase to conclude the program.
Build Up Rocklin derived from a desire to help local businesses that were severely impacted by COVID-19. The program will help business owners assess their companies' current financial health and participate in workshops focusing on proactively identifying new product or service offerings that deepen or expand the existing customer base and diversify revenue streams. Build Up Rocklin will also facilitate monthly meetings and interactions between local entrepreneurs and host a showcase at the end of the program to promote new products or services developed.
In mid-November, Monique Brown, Managing Director of Growth Factory, shared her excitement for the project. "With this program, we are looking to work with established businesses in Rocklin to use innovative thinking and help them diversify streaming and fuel financial growth… We are so happy to be supporting business owners and entrepreneurs in the Rocklin area."
To be eligible for this program, companies must be located in Rocklin, have been an established business since Jan. 2020 and must demonstrate that their business has been negatively impacted by the pandemic.
An informational meeting on Build Up Rocklin will be held Tuesday, Dec. 13 at 9 a.m. at Growth Factory's Rocklin location on 4465 Granite Drive. To RSVP, email megan@growthfactory.us.
Visit Growth Factory's webpage for more information on the company.