City Honors Longtime CFO Kim Sarkovich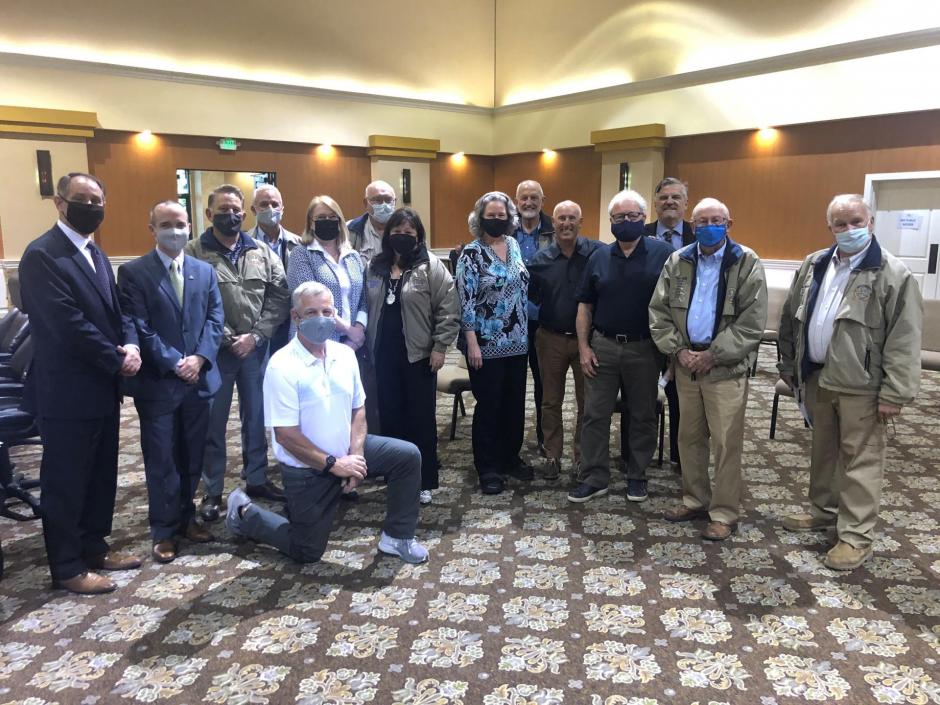 For the past 29 years, former Chief Financial Officer Kim Sarkovich has managed the City of Rocklin's finances with outstanding results. On Tuesday night, the City Council bid her farewell in her retirement, as she looks forward to more personal and family time.
Under Sarkovich's guidance, Rocklin has prospered in good times and been a model of stability in times of economic upheaval, due to sound fiscal management and Council policies.
Sarkovich has overseen 29 years of unqualified "clean" financial audits, lead several successful bond refunds that resulted in lower interest rates on city financing, and was instrumental in raising the City's credit rating to AA+.
"The City Council appreciates the positive impact Kim has had on our City and community," Mayor Jill Gayaldo read from the special resolution given to Sarkovich on April 13. "And therefore, wish to extend their sincere appreciation, and publicly commend Kim for her many years of exemplary public service and commitment to the City of Rocklin and community."
Sarkovich accepted the resolution at the City Council meeting as friends, family, and coworkers looked on.
"Team Rocklin has been very dear to me. The Citizens volunteer in impressive numbers. Also Councils have been truly passionate," Sarkovich said. "Our employees are extremely professional, extremely skillful, and have extreme dedication to public service. It's been an honor and quite frankly I've been blessed to work for the City of Rocklin."
At least seven former mayors and multiple former staff members, with over 100 years of combined service to the City of Rocklin, also attended the meeting to express their gratitude for Sarkovich's work.
"Kim, you are a special, special person. You made their (Council) job easy, you made our job easy," said George Magnuson, who was first elected to the Rocklin City Council in November 1991 and served six terms as Mayor, the final one in 2015. "We wish you the best of luck in retirement because you have earned it."