City Council Meetings to be Held at Rocklin Event Center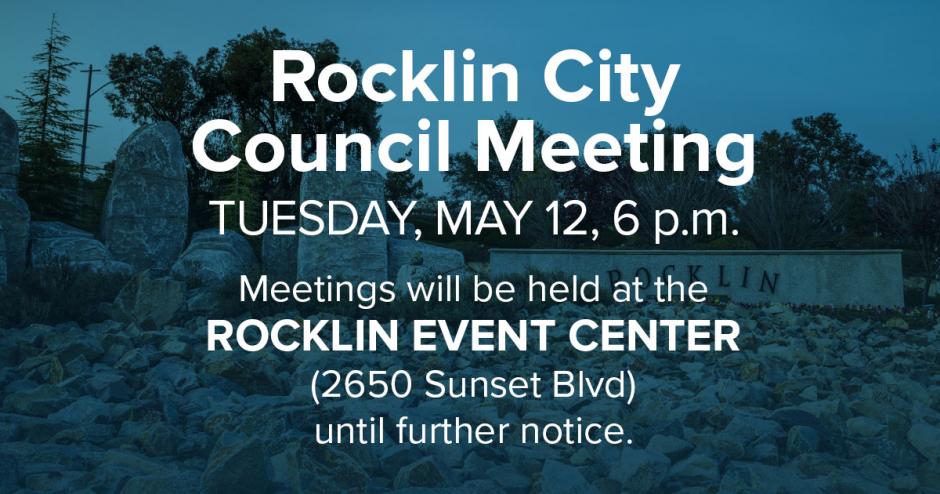 Rocklin City Council meetings will be held at the Rocklin Event Center until further notice to allow for in-person public participation while adhering to COVID-19 social distancing requirements.
The public may also listen to audio or view the meeting via live stream at https://www.rocklin.ca.us/agendas-minutes.
In-person comments can be made on any item on the agenda at the time the item is considered. For items not listed on the agenda, any person may do so under Citizens Addressing the City Council.
Public comments will also be accepted in email form prior to the commencement of the meeting and in "real-time," for those who choose not to attend in-person.
Emailed comments will be accepted and read aloud at the appropriate time by submission to the City Clerk by email at hope.ithurburn@rocklin.ca.us.
For more information on remote comments, plase view the May 12 meeting agenda here.