Bennett's Westside Kitchen Bar Market to Open in Rocklin in 2022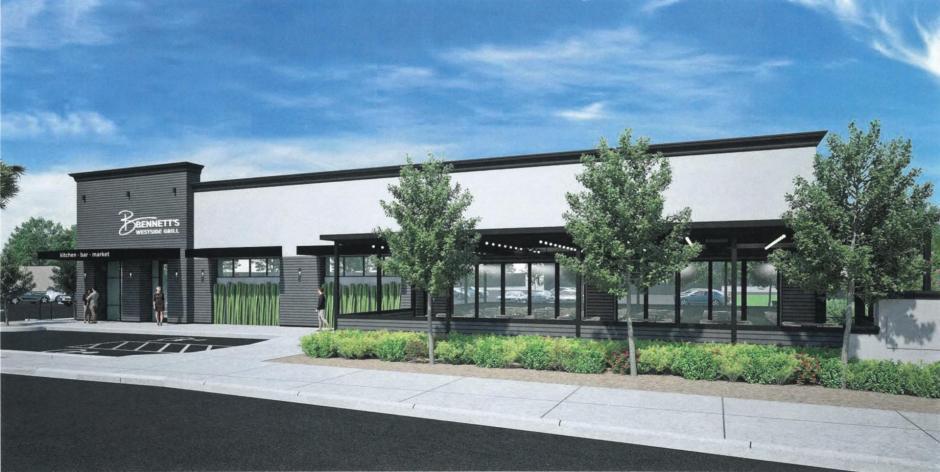 The Bennett Hospitality Group has signed a lease at 6604 Lonetree Blvd. in the City of Rocklin where they plan to open Bennett's Westside Kitchen Bar Market in the fall of 2022.
"We are thrilled to be able to move forward with opening a Bennett's in the beautiful city in which we have lived and raised our family for 25 years," Owner Brian Bennett said. "We cannot thank Mayor Jill Gayaldo, the Rocklin City Council, City Manager Aly Zimmermann, and the City's forward-thinking staff enough for their encouragement and collaboration."
Bennett's Westside will be open for lunch, dinner and weekend brunch, with a focus on freshly prepared and house made plates with American and international influences. An expansive bar will feature handcrafted cocktails, locally-sourced craft brews, and over 40 wines by the glass.
The market will offer grab and go entrées and desserts, as well as prime seafood and meat for those who desire restaurant quality proteins.
"The City is ecstatic to have longtime residents and co-owners Brian and Susan opening a restaurant in Rocklin," Mayor Gayaldo said. "The establishment will bring an estimated 100 jobs to the City, the quality of the food and service is well known, and you'll know where to find me when they open."
The restaurant will include private dining or event meeting space that will accommodate up to 50 people, two unique dining rooms, and the always-popular fully heated, air conditioned, and screened patio.
"Bennett's will be a welcome addition to an area of the City that is becoming Rocklin's restaurant row," said City Manager Zimmermann. "We look forward to residents and visitors enjoying their upscale atmosphere and to the economic vitality that will be generated by the business."
The Bennett Hospitality Group opened Bennett's Kitchen Bar Market in Roseville in 2019, and earlier this year opened Bennett's American Cooking in the UV Center in Sacramento.
Bennett's planned Rocklin opening is part of a positive economic trend for the City, which has recently marked the opening or location of multiple businesses including Trader Joe's, Tractor Supply Co., Hobby Lobby, and the headquarters for J and S Asphalt and Pasquetti Engineering.