Sasaki Park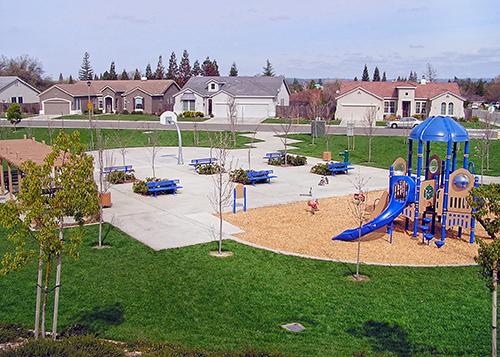 This park is named in honor of the Sasaki family who farmed many types of fruit from orchards that used to fill the park and adjacent hillside. A half-court basketball court is featured at this smaller neighborhood park. You'll also find a small covered picnic area, a playground, and a small open turf field.
Amenities:
Barbecues
Basketball Court
Benches
Covered Picnic Area
Field (open turf)
Picnic Tables
Playground (preschool-aged)
Location
5014 Southside Ranch Road
Rocklin, CA 95677
Hours
Park opens at dawn, closes one hour after sunset.
Rental Information
This park is available to the public on a first-come, first-served basis; no reservations are taken.