Peter Hill Heritage Park
(formerly Old Timers Park and Heritage Parks)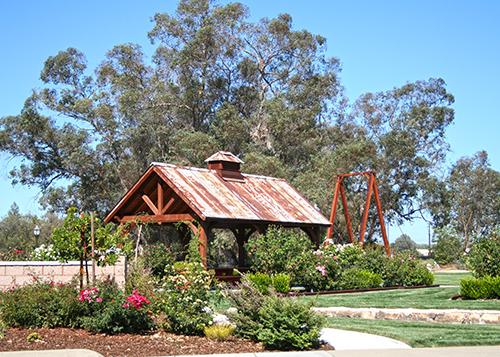 Peter Hill Heritage Park is located on both sides of 2nd Street and Railroad Avenue. The park consists what were once the three smallest parks in the City of Rocklin, and features the Train Roundhouse replica, picnic tables, benches, and a public orchard with many types of fruit. Feel free to pick what you'd like!
Amenities
Barbecue
Picnic Tables
Orchard
Location
5251 Front Street
Rocklin, CA 95677
Hours
Park opens at dawn, closes one hour after sunset.
Rental Information
This park is available to the public on a first-come, first-served basis; no reservations are taken.