Post-Construction Stormwater Management
Low Impact Development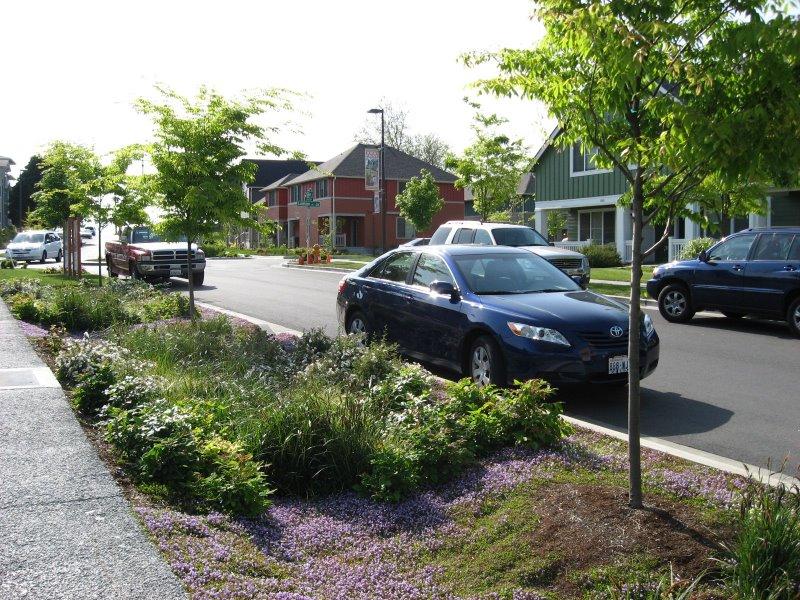 Projects that have not been approved prior to July 1, 2015 must comply with the low impact development requirements found in the City of Rocklin Post-Construction Manual.
Low impact development (LID) aims to keep post-construction runoff to pre-development levels using a variety of techniques that also improve water quality.
LID should be considered and incorporated into a project at the earliest possible stage to ensure seamless integration into the project and to reduce unnecessary constraints. A Stormwater Control Plan detailing how the project will comply with LID requirements must be submitted and approved by the City during the entitlement stage.
Questions regarding LID compliance may be directed to Environmental Services staff (916) 625-5500.