Cycling Skills Club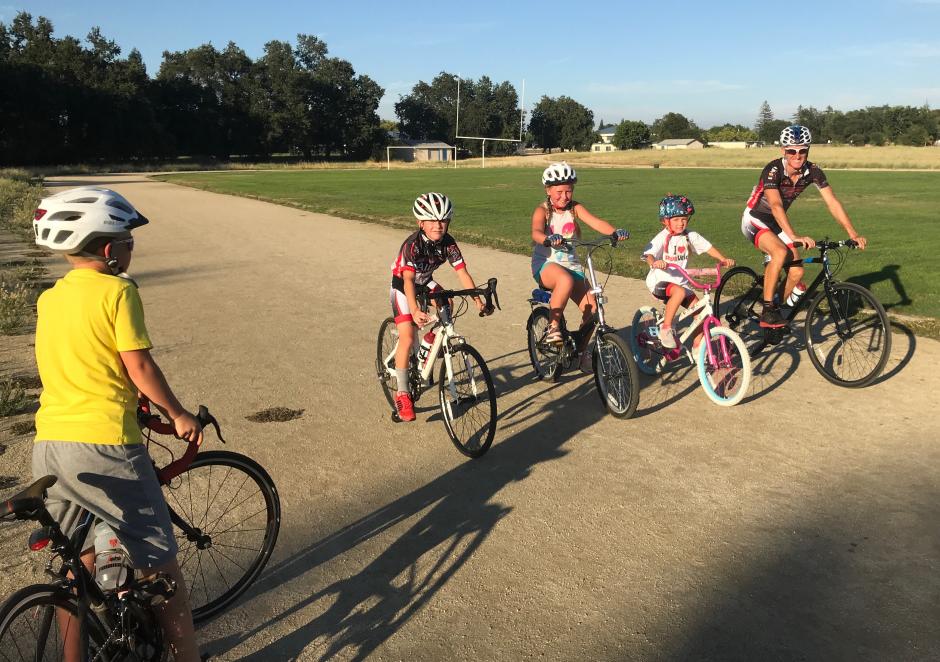 Children will learn proper cycling skills for lifelong safety. There will be fun and games, competition, and positive reinforcement for confidence. International level of education from former Tour de France professional cyclist provided. for ages 5-12
Cyclists will meet at parking lot next to the tennis courts at Johnson Springview Park at the start of each session.
For more information or questions you can contact coach Alexander Efimkin at 916-913-8798 or go to his website at: sportsdestiny.com
Course Fee: $100 due to instructor at first session each session is four classes. Via check or cash.
Session #2 Tuesdays- Mar. 3rd, 10th, 17th, 24th 5:00- 6:00 p.m.
Session #3 Tuesdays- Mar. 31st, Apr. 14th, 21st, 28th, 6:00- 7:00 p.m.
Session #4 Tuesdays- May 12th, 19th, 26th 6:00pm – 7:00 p.m.
Session #5 Tuesdays- June 2nd, 9th, August 18th, 25th 6:00pm - 7:00 p.m.
For more information you can contact Coach Alexander at: findyouruse@gmail.com