2023 Ruhkala Community Service Awards Honorees Recognized by City Council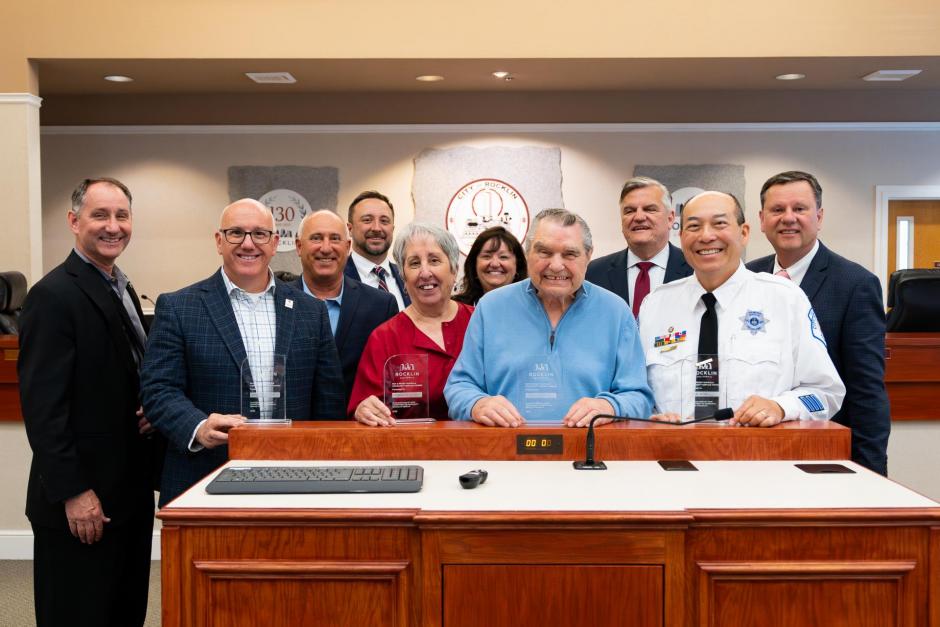 The Rocklin City Council held a special presentation for the 2023 Ruhkala Community Service Award Winners at the May 9 City Council meeting and honored them with an awards reception.
This year's honorees have been involved in decades of volunteerism, helping veterans and students in need, promoting education, leading youth sports, and honoring Rocklin's library.
They include:
Alan Wing – Individual Honoree
Sierra College Foundation – Service Organization Honoree
Gloria Beverage – Pioneer Honoree
Daniel Taylor – Pioneer Honoree
Read more about each honoree below and congratulate these deserving citizens who make Rocklin such a wonderful place to live.