Yachtley Crew
Quarry Park Amphitheater
June 18, 2023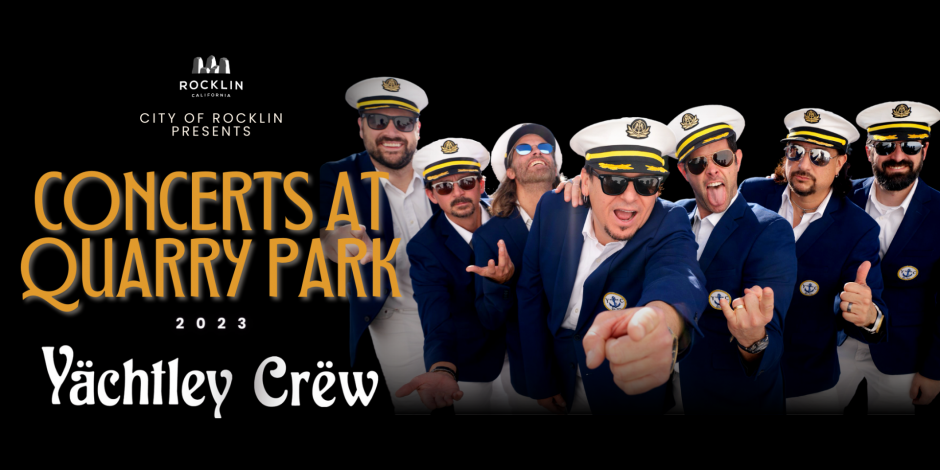 Join us for a fun night of great music as these "Titans of Soft Rock" take Quarry Park on June 18th!
When: Sunday, June 18, 2023 | 6pm – 10pm, gates open at 6pm
Where: Quarry Park Amphitheatre, 4000 Rocklin Road, Rocklin, CA 95818
Tickets: RocklinJune1
Parking: Purchase Parking for Yachtley Crew 6.18.2023 HERE!
ABOUT THE BAND
Yachtley Crew will reel you in with their world-class musicianship as they perform timeless soft rock hits from Christopher Cross to Hall & Oates to Toto and more! They bring specific elements of fun and showmanship to their performances while entertaining younger and older audience members. Whether you're hearing these songs for the first time or remember singing along with them on your AM radio, you will love the look of their thematic nautical suits and highly entertaining choreography. Most of all, you will experience one of the best concerts of your life!
THANK YOU TO OUR SPONSORS!