Patriot Day
Rocklin Quarry Park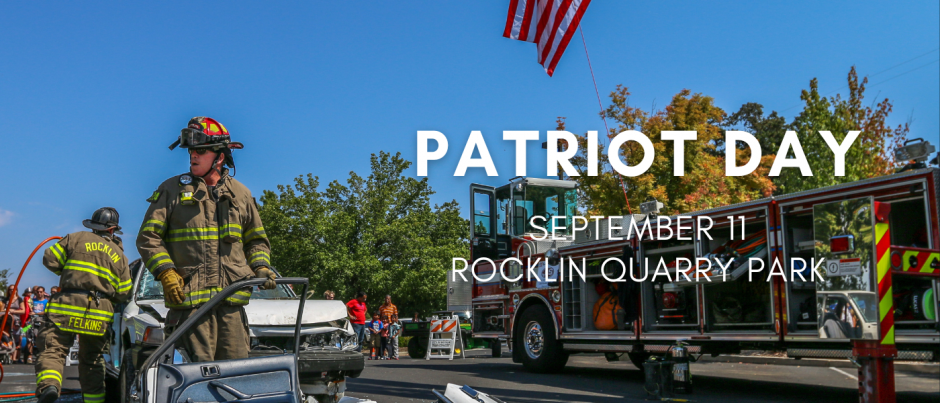 This event is to recognize and honor all police officers, firefighters, first responders, and members of the military. We use this rare opportunity to join with neighbors and friends to express our gratitude to those who enrich our community and safeguard us.
Where: Rocklin Quarry Park, 40000 Rocklin Road, Rocklin, CA 95677
When: September 11, 2022 | 11:00 a.m. to 3:00 p.m.
Cost: Free Admission
More Information: https://www.rocklinpatriotday.com/