National Night Out
Tuesday, August 1, 2023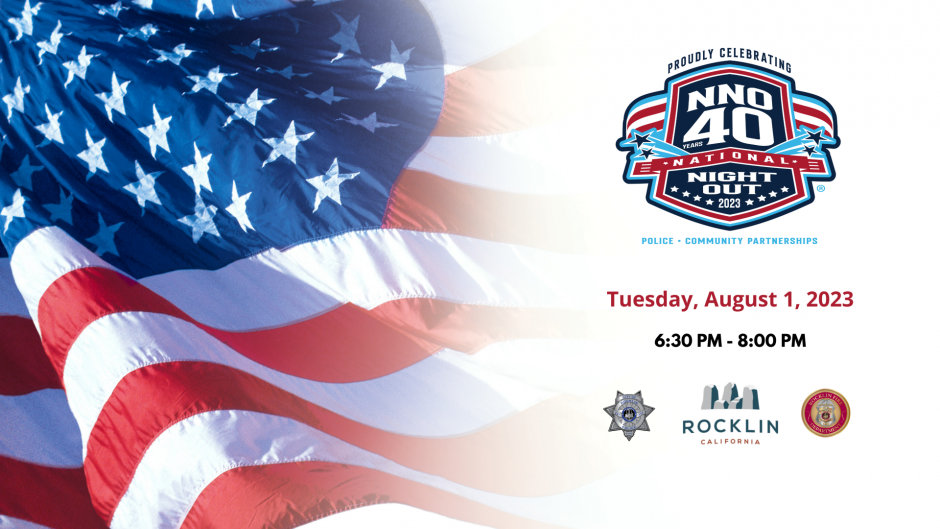 When: Tuesday, August 1, 2023 | 6:30 pm – 8:00 pm
Where: Coming to a neighborhood near you!
More Information: https://natw.org/
ABOUT NATIONAL NIGHT OUT
National Night Out is an annual community-building campaign that promotes police-community partnerships and neighborhood camaraderie to make our neighborhoods safer, more caring places to live. National Night Out enhances the relationship between neighbors and law enforcement while bringing back a true sense of community. Furthermore, it provides a great opportunity to bring police and neighbors together under positive circumstances.
Millions of neighbors take part in National Night Out across thousands of communities from all fifty states, U.S. territories, and military bases worldwide on the first Tuesday in August. Neighborhoods host block parties, festivals, parades, cookouts & various other community events.
This year will be the 40th Anniversary of National Night Out and Neighborhood Watch Captains will be hosting parties and events all over town. Neighbors will gather to enjoy fun, food, and visits from the Police & Fire Departments as well as City staff and officials.
If you don't have a Neighborhood Watch group in your area, there will be a public event at Johnson Springview Park. Contact Jolee Goularte for more info: joleegoularte@gmail.com
Whitney Ranch also hosts a large event for residents of the Whitney Ranch Community. Both events will have activities for kids, vendors, food trucks, and more.
For more information, you can email our Crime Prevention Coordinator at: wendy.smith@rocklin.ca.us