Comedy Under the Stars
Quarry Park
Join us for a fun, family-friendly evening at Quarry Park with Comedy Under the Stars! In partnership with Laughs Unlimited, we will have a hilarious night full of comedy by D. Tyler and Stephen B. with your MC, Carlos Rodriguez!
WHEN: Friday, July 21 7 p.m. – 10 p.m.
LOCATION: Platinum Living Amphitheater at Quarry Park, 4000 Rocklin Road
TICKETS: Available at RocklinComedy.eventbrite.com
PARKING: $5 Parking fee. Find out where to park and the drop-off locations in the Quarry Park Parking Map. [View Map]
FOOD TRUCKS:
COMEDIAN BIO'S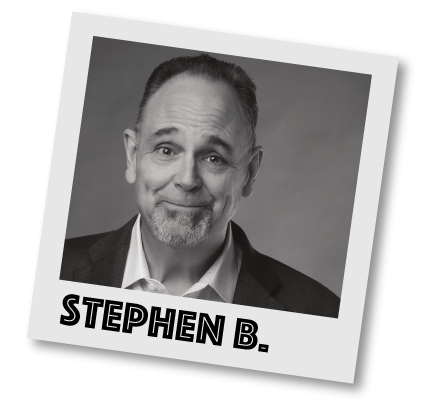 Stephen B -
This is my bio. As a comedian I need a bio because it helps me get work but I think everyone should have one. It would make for a handy ice breaker at parties."Hi I'm Stephen B, here's my bio. I'll be over there at the snack table if you feel like talking." I would even include the head shot if you have one even though you're standing right there in front of them. Because you want them to remember you when you were looking your very best and not with cheese dip dripping down your shirt. Seriously, why take that risk?

The bio is like an informal job application that doesn't require you to list your elementary school and the year you graduated. How is that information even remotely helpful to a prospective employer?

"I see here you attended Jefferson Elementary in Lyndhurst. What was your major?" "Mostly playground violence and it's affects on future career choices."

The bio is all about the highlights of ones life. You rarely hear about a person's low points in a performer's bio. "Stephen has performed for numerous companies that have enjoyed his comedy and a handful that really just did not care for him at all. In 1987 he was booed off the dance floor at a Roto-Rooter Christmas party." You never see that in a bio.

Rest assured that this bio will cover only the most impressive highlights from my 34 year comedy career along with some nice things other people have said about me. So sit back relax and enjoy my bio.

"Stephen B is a High Energy Good Time Fun Comedian"

Those words are among my favorite because they were written by Tony Modica, owner and founder of Rooster T Feathers comedy club in Sunnyvale California. It was a great privilege working at Roosters which was known to be among the best clubs in the nation back in the 1980's. Since I started performing stand-up back in 1982 I have traveled all over the country working in comedy clubs, on cruise ships, at colleges and universities and for corporate clients but there was no better venue than Roosters.

I was married to Jane in 1988 and by 1993 we had 3 children in diapers before it became obvious to me that a life on the road was not optimal for a husband and father. I took various day jobs but remained working steadily in comedy but only in local clubs with the occasional road trip to shake the dust off.

In 2001 we moved to the Sacramento area where I started performing in churches and for the first time started to understand and take seriously this faith I claimed to embrace. The more I grew in my faith the more I left the secular world behind and focused on performing at churches, for Christian organizations and for companies that weren't so politically correct that the mention of Jesus had them running scared.

Today, some 34 years since I started performing stand-up I am first and foremost focused on using the talent that God gave me to reach people for Jesus. Comedy is like a rototiller which prepares the ground making audiences more open to hearing whatever message is conveyed in the process. Rooster T's may have been the best venue for comedy in the 80's, but today, churches and Christian groups are by far the most receptive, open to hear the truth and thankful for the clean comedy delivered by a brother in Christ.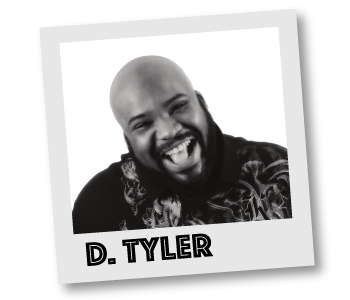 D Tyler -
Hailing from Sacramento Ca. D. Tyler has a style that is unique and refreshing. As a Comedian he blurs the line between reality and absurdity with ease while remaining hilarious. He is as comfortable performing in a theatre as he is in a club, bar or a living room (yes he has performed in a living room before).
He keeps the crowds laughing while asking the difficult questions like "can you eat tacos with no thumbs?"
"What if squirrels had the internet?"
Dont be left in the dark with questions, Check him out…. seriously this guy is hilarious and only he can answer those questions.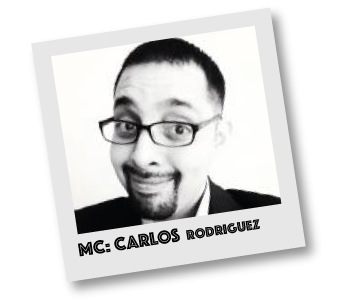 Carlos Rodriguez -
Carlos Rodriguez was thrown into comedy, being brought up in a large family characters he quickly became a fast talking entertainer which eventually led him to comedy. Taking the stage you see the inner child come out with all the passion, excitement and energy of a new performer with the grace and comfort of a seasoned pro. Carlos brings a clever, silly and approachable voice to comedy. In a fun and relatable way his observational humor touches beyond daily occurrences to deep rooted memories of his childhood, views on the simplest ideas and the most off beat subject matter.

A firecracker on stage you will be left wanting more, but as a frequent club favorite you can be sure he'll be back and there will always be more. Carlos was voted 2013 & 2014 best comic in Sacramento by Sacramento News and Review, winner of 2012 CSA Comedy Competition, a finalist in SF Tommy T's $20,000 competition, invited to the SF International Comedy Competition and hand-picked to represent the San Jose Improv in the 2013 Up Next Comedy Central comic search. He was also voted "Best Of the Fest" at the SLO Comedy Festival 2016. He is a regular at comedy clubs throughout the US including California, Oregon, Washington, Illinois, Texas, Nevada and Arizona. He has headlined for our military troops overseas and been on stages on 3 different continents (Europe, Asia and Australia).